Khapra beetle – Trogoderma granarium everts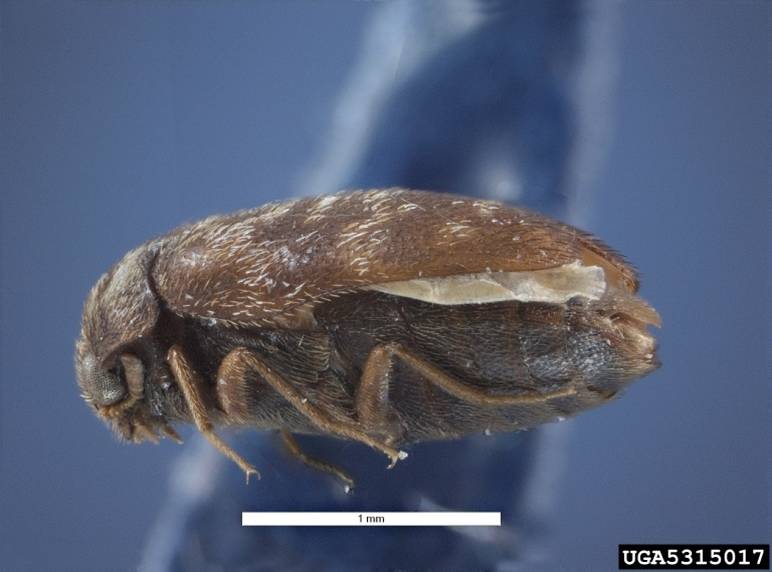 The khapra beetle is one of the most destructive pests of stored grain and grain products. Because of this, it is regulated as a quarantine pest in many countries, including Canada.
All imports are subject to inspection upon entering Canada. Any shipments found to have pests are destroyed or returned to their point of origin. If an importer wants to export rice to the United States from Canada, it is recommended they have a phytosanitary certificate from the country of origin stating their shipment is free of khapra beetle. This applies to rice imported into Canada from any country known to have khapra beetle.
Currently, the khapra beetle is not established in Canada. However, if it were introduced, it could have severe adverse effects on our grain and oilseed industries, which are worth billions of dollars.
What information is available