Meet Geneviève Lebrun, CFIA food processing specialist inspector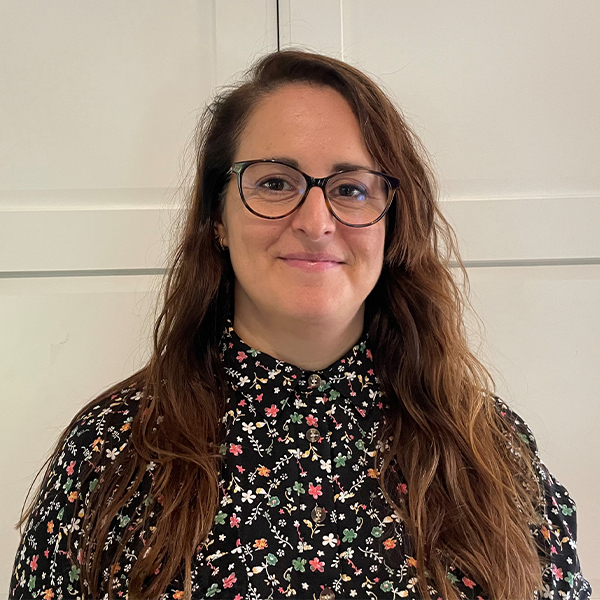 My name is Geneviève Lebrun.
In addition to being a mother to three beautiful boys, I am enthusiastic about working out and running and I work as a food inspector with the Canadian Food Inspection Agency (CFIA). Despite an unconventional start, I love having a career where I can help and protect millions of Canadians. I am passionate about food safety—it always makes me happy, excited and curious.
A rewarding education
During my studies in history at the Université du Québec in Montreal (UQAM), I started my career in sales.
However at the age of 27, I decided to return to school. At the time, I went to an open house for the Food Quality and Process Technology program at Cégep régional de Lanaudière à Joliette. During this visit, I discovered that this was what I wanted to pursue as a career.
I enjoyed the fact that the study of science refers to the real and the concrete, and involves the observation of facts. The courses in physical chemistry and food microbiology, as well as the hands-on workshops in food manufacturing, helped me gain a better understanding of how food processing works in various commodities.
Securing my path to the CFIA
At the end of my first year at Cégep régional de Lanaudière, I had the opportunity to work as a CFIA student inspector during the summer in a hog slaughterhouse.
There I was part of a dynamic team—where I met many colleagues with whom I still happily keep in touch—and worked in a work environment where I felt supported.
12 months after I finished my program at Cégep régional de Lanaudière, I began a full time position as a slaughterhouse meat inspector in 2009 at the CFIA.
Currently, I am working as a food processing specialist inspector and have been in this position since 2013. Over the years, I have visited numerous meat product processing establishments, and observed many manufacturing processes and a multitude of finished products. I enjoy being part of a team of inspectors. We usually visit two (and sometimes up to four) establishments per day where my main focus is to verify food safety.
This involves inspecting products that are imported or exported from Canada.
As part of my inspection work, I also review the food business operator's written program to ensure all hazards are controlled and I conduct on-site audits to verify compliance with regulations. This is in addition to conducting microbiological and chemical sampling, performing inspections related to food recalls and carrying out any other food investigations. Finally, I may also be called upon to take enforcement action if food safety requirements are not being met.
A delightful and satisfying job
I love my job because every day is different. The activities are diverse, priorities can change quickly during the day and as a result, I have to adapt to different situations and solve problems. There is no shortage of challenges!
Communication skills are very helpful in convincing people to make changes or to explain regulations. I enjoy researching the Safe Food for Canadians Act and its regulations to find answers to the questions I receive from businesses.
While my work might not be well understood by the general public, I feel that my work is important because it contributes directly to the safety of products consumed by Canadians. CFIA Inspectors are onsite in food processing establishments every day and we are very hands-on in our role.
Most importantly, our work helps to make a difference in people's lives. It's a career that I highly recommend to anyone. As a CFIA inspector, I am proud to use my scientific knowledge as well as observation and critical analysis skills to make sound decisions every day.
Above all, I have the opportunity to collaborate with and learn from colleagues and other experts.
Learn more
Get more Inspect and Protect
Interested in reporting on a story? Contact CFIA Media Relations to arrange an interview with one of our experts.
Have an idea or feedback to share? Get in touch!