Meet Rositsa Dimitrova, CFIA plant health risk assessor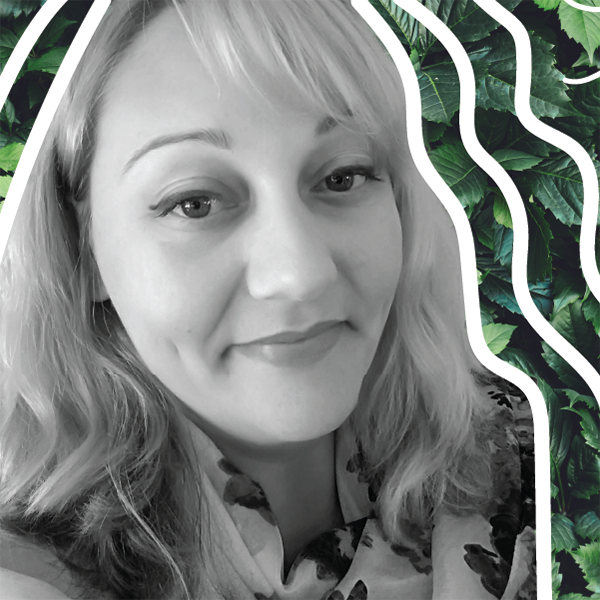 Did you know that the Canadian Food Inspection Agency (CFIA) works to safeguard the health of Canada's plants?
Learn more from our Plant Health Risk Assessor, Rositsa Dimitrova, who shares how her passion for nature and study of insects led to her working at the CFIA.
Becoming an entomologist
Nature has always been my passion. As a child, I was fascinated with books by naturalists, observed wildlife and often brought home insects and snails to examine.
When the time for university came, I was torn between medical school and a biology degree. My parents were excited about the idea of their daughter becoming a doctor, but I hesitated. I knew that medicine would be very hard for me emotionally, and that's when I decided I wanted to become a biologist.
My passion for entomology, the study of insects, re-emerged in my third year of university. Following a practical course in invertebrate zoology that summer, I decided to specialize in entomology and completed a Master's degree in insect taxonomy. At the time, I was seriously considering immigrating to Canada from Bulgaria. Something about Canada was very intriguing to me, and I felt this longing to go there and experience a different way of life in this huge, faraway land.
I decided I would be better equipped if I had more education and completed a Ph.D. in entomology. So I dove into a completely new field: radiobiology of agricultural pests, which studies how radiation affects organisms and can be used to create programs to control, suppress and eradicate pests. I worked on various projects including one for the International Atomic Energy Agency (IAEA) and eventually began work as a pest risk assessor at the new Bulgarian Food Safety Agency (BFSA) which is an organization that is similar to the CFIA. During the two months spent as a visiting scientist at the Plant Epidemiology and Risk Analysis Laboratory in Raleigh, North Carolina, I studied how to prepare and conduct pest risk analyses.
Coming to Canada
Shortly after that experience in North Carolina, my dream of moving to Canada was reawakened. With my husband on board, we applied for permanent residency in Canada. Two years later, my husband, son and I landed in Montreal in November 2013, with our lives packed in four suitcases. This new chapter became the hardest challenge for my family. We started all over, 7,000 km away with no support system but we had our knowledge, experience and hope for the future.
After years of adjusting to my new life in Canada, I had my second son while working in the private sector. Soon after my maternity leave, I received an invitation to apply for a position as an entomologist risk assessor at the CFIA. When I heard back from the CFIA, I was very excited to continue the career I started in Bulgaria.
Working at the CFIA
I love my current job. It's in line with everything I studied and worked for through the years.
The plant health risk assessment unit where I work analyzes the risks of plant pests, evaluates permits for import, creates pest fact sheets and provides scientific advice which helps safeguard the health of Canada's plants. We collectively do our best to prevent plant pests from entering the country and when they do, we take measures to limit their impact as much as possible.
Plant pests are always on the move, and we continue to learn as much as we can, as fast as we can and to find ways to stop them.
Currently, we're working to prevent the entry of the spotted lanternfly (Lycorma delicatula) from the US. This colourful insect feeds on more than 70 species of trees and plants. It's a serious pest that could have a big impact on the wine and fruit industries, as well as be a nuisance in residential and public areas.
People across Canada are helping us in our efforts, too. August was Tree Check Month, a time when we encourage everyone to get outside and pay even closer attention to the trees in their communities for discolouration, bark cracks, and other signs of invasive pests. We ask everyone to continue to report suspicious sightings which allows CFIA scientists look into these reports much sooner so we can minimize the damage created by pests.
Currently, our Plant Health Risk Assessment Unit is also working on documents to support new market access requests in order to open or continue trade with worldwide trading partners. This is a very important part of our work: supporting the Canadian export economy. Throughout my years of experience I can see that through hard work and determination I can make a difference in keeping Canada's plants and trees safe from pests and diseases.
Learn more
Get more Inspect and Protect
Interested in reporting on a story? Contact CFIA Media Relations to arrange an interview with one of our experts.
Have an idea or feedback to share? Get in touch!