Outcome-based requirements: what they mean for food businesses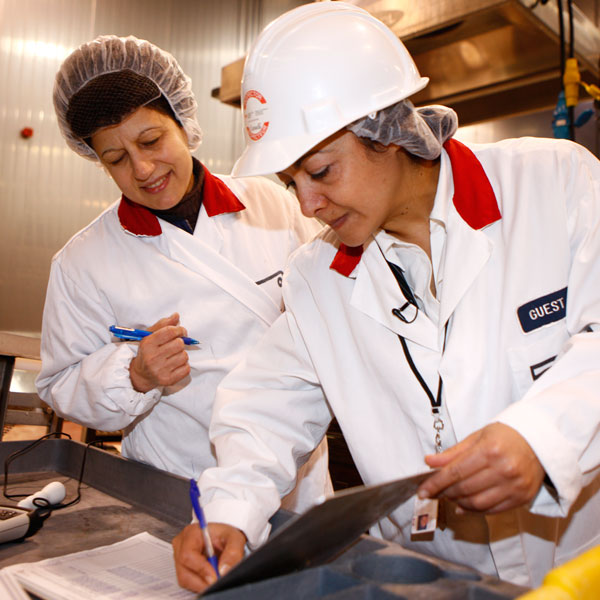 The Safe Food for Canadians Regulations (SFCR) are now in force and bring with them a number of key advancements, including moving to a mix of outcome and prescriptive-based approaches to regulating food safety.
The new regulations took effect January 15, 2019, signalling a new era of food safety in Canada. Some requirements had to be met immediately, while others will be phased in between now and July 2021, based on food commodity, type of activity and business size.
The new regulations, in many cases, specify the outcome that regulated parties must meet without prescribing the way it should be achieved. Where necessary, the SFCR uses a mix of outcome and prescriptive-based requirements. In some cases, prescriptive requirements are used for situations that have a greater risk factor, such as animal slaughter and shellfish harvesting.
Advancing innovation and safety
The new approach enables industry to innovate, respond to emerging threats and make the food system even safer.
Example of a prescriptive versus outcome-based requirement
Previously, prescriptive regulations might have specified that equipment used in food production must be raised at least one metre above the ground.
Under the SFCR however, an outcome-based approach might say that equipment must be installed in a manner than does not pose a risk of contamination.
By specifying the outcome that a business must meet, rather than describing the way it must be met, businesses are better able to introduce new technologies, processes and procedures.
"The SFCR allow industry to innovate while still maintaining high standards for food safety," says Lyzette Lamondin, Executive Director of Food Safety and Consumer Protection for the Canadian Food Inspection Agency (CFIA). "Businesses are responsible to ensure they meet the requirements of the new regulations and produce safe food."
Evidence is key
Industry will need to provide evidence that the chosen methods of meeting the required outcomes are effective. The level of evidence needed will depend on the associated level of risk.
For example, in cases involving well-known control measures, like a cooking process that meets pre-established time and temperature parameters, businesses need to show that they are meeting the established standards.
However, for a newer control measure, like using high-pressure processing to control pathogen growth, businesses must have evidence that this method meets all desired outcomes so that the food will be safe for consumption. In this case, the evidence could take the form of existing peer-reviewed literature.
Support for businesses
"We recognize that there are a number of new requirements under the SFCR, including the new outcome-based approach, and that some businesses, especially smaller business, may require additional support in order to meet them," Lamondin says. "We are committed to helping businesses adapt to outcome-based requirements by providing up-to-date guidance."
For each outcome, CFIA has developed guidance documents that explain why the requirement is necessary and what an inspector would expect to see for a business to be found in compliance. These documents, which can be obtained using CFIA's Guidance Finder search tool, also describe proven controls to meet the outcomes.
In addition, CFIA offers an SFCR Toolkit for businesses, including guides for creating a preventive control plan, to help industry understand and work within the new regulatory framework.
Inspections and enforcement
CFIA will take a graduated approach to enforcement. Factors such as the seriousness of non-compliance, the potential or actual harm caused, the compliance history and the intent of the regulated party will be taken into consideration.
Unlike with prescriptive regulations, CFIA inspectors will focus on verifying that:
Regulated parties have controls in place to meet the required outcomes
Controls are appropriate for the specific situation and based on solid evidence that shows they are effective in addressing the hazards
The regulated party is achieving the outcome
Inspectors will use a combination of onsite inspection and evaluation techniques for assessing compliance and determining the impact of non-compliance.
"We continue to engage with industry associations to share information about the outcome-based regulations and to help businesses meet the requirements," says Lamondin. "We have a strong history of working with industry to ensure compliance and the safe production of food, and this model is serving us well with the introduction of these new regulations."
Learn more
Get more Inspect and Protect
Interested in reporting on a story? Contact CFIA Media Relations to arrange an interview with one of our experts.
Have an idea or feedback to share? Get in touch!