Guidelines for Stunning Techniques of Mammalian Food Animals
7. Rabbits
Acceptable methods for stunning rabbits in federal slaughter facilities include captive bolt pistol stunning (penetrative and non-penetrative) and electrical stunning.
7.1 Mechanical (penetrative and non-penetrative)
A non-penetrative captive bolt gun uses a compressed air driven, non-penetrating captive bolt to humanely and effectively stun rabbits of all weights and sizes.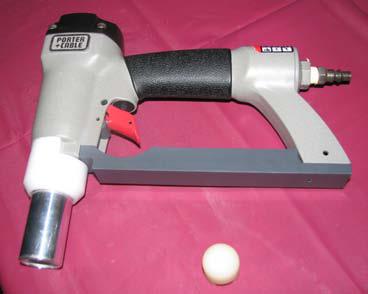 A penetrative captive bolt is a spring-fired captive bolt gun which is effective when operated correctly. In some food markets, rabbit meat is sold with the head attached therefore the penetrating captive bolt may not be the most appropriate tool to use due to the force of the stun.
Care needs to be taken when placing the gun against the rabbit's head as the skin over the head of a rabbit is loose and if it slips, it can make the aim inaccurate.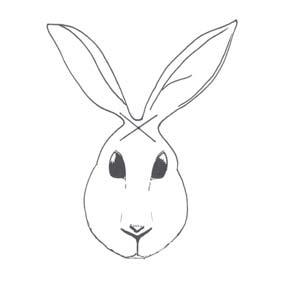 7.2 Electrical (electronarcosis)
Electronarcosis, using the head-only method, is the more commonly used stunning method in rabbit slaughter facilities when larger numbers of animals are processed.
Rabbit fur is resistant to an electrical current therefore the required stun amperage for an effective stun is 0.14 amps and 100 volts for a period of three seconds or 0.2 amps for at least 2 seconds.
Wetting the rabbit slightly can increase electrical conductivity. However it must not be so wet as to cause part of the stunning current to flow over the surface of the body instead of through the head and the brain.
Rabbits return to sensibility from head only electric stun rapidly; therefore rapid bleeding within 5 seconds is essential to avoid a return to consciousness. When using a transverse incision of the neck, both carotid arteries should be severed for rapid bleed-out.
Example of electrodes for stunning rabbits: