The Canada-Senegal project: not your typical virtual classroom
April 2021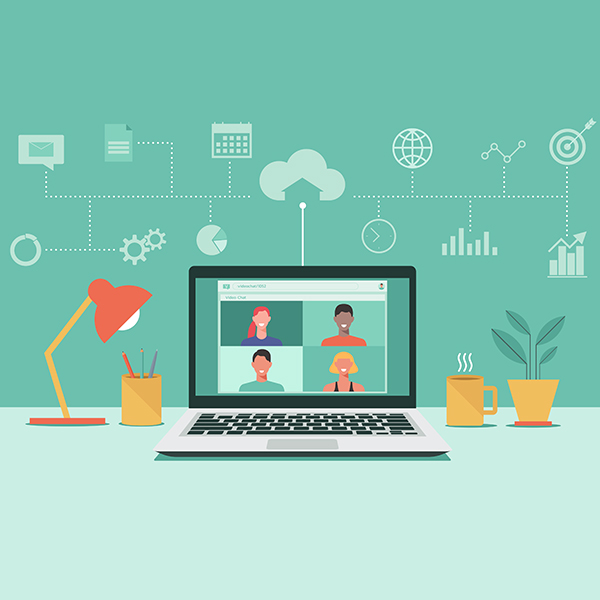 In late February 2020, Charles Kounkou, Project Manager from the Canadian Food Inspection Agency (CFIA) responsible for leading an international mission to deliver a series of plant health workshops to Senegalese scientists, arrived at the Dakar International Airport in Senegal.
A few days later, a team of seed science and technology experts from the Agency's Saskatoon Laboratory would join him to host sessions on how to identify, test and analyze seeds.
Back in Ottawa, another group of CFIA specialists was preparing to make the long trip to Senegal to join their colleagues.
However, by early March, COVID-19 was spreading steadily across the globe. To protect the health and safety of its employees, the CFIA decided to cancel the remaining sessions. On March 7, the Saskatoon team flew back to Canada, with Kounkou returning a few days later on March 10. The next day, the World Health Organization declared COVID-19 a global pandemic.
Persevering through a pandemic
Confronted with the new reality of travel restrictions, the CFIA had to find a digital solution for collaborating with the Senegalese Ministry of Agriculture and Rural Equipment (in French only) on options to share much-needed expertise, as part of Canada's partnership with Senegal to develop a plant pest surveillance program.
The collaboration between both countries started in 2016 when Senegal sought assistance from Canada in certain areas of agriculture, including pest risk analysis, use of biotechnology, development of a seed control system, and measures to promote commercialization and export.
In support of Canada's commitment to meet obligations stipulated in the World Trade Organization's Agreement on the Application of Sanitary and Phytosanitary Measures, Global Affairs Canada funded a project to enable Canada to provide technical assistance to Senegal.
The ultimate goal of the project was to help enhance food safety and food security in Senegal. The project activities were mainly designed to enhance Senegalese scientists' capacity and knowledge in order to meet international standards in pest risk analysis, plant variety protection, plant health and biotechnology risk assessments, and seed analysis and testing practices.
Flash forward to 2021
After almost one year of intense preparations, in February 2021, 3 CFIA experts delivered a webinar-style training session on plant health risk assessment and surveillance to 30 Senegalese scientists.
"This training was very timely because the knowledge in risk assessment and surveillance will help us implement control measures at borders for imported seeds, and meet international standards for Senegal seed exports," said a representative of the Senegalese Department of Plant Health, on behalf of Dr. Saliou Ngom.
The virtual training was not only successfully delivered, but it boosted the team's confidence to turn to a virtual training format for the remainder of the project, as necessary.
"A lot of creativity emerged from this situation, and we're proud of our colleagues in Senegal and what we've accomplished together," said Kounkou. "There will be a need and a value for some travels once this pandemic ends, but definitely less than before."
A mutually beneficial partnership
In addition to sharing scientific expertise with Senegal, the partnership also helps advance Canada's priority in promoting science-based approaches to biotechnology on an international scale.
The project allows Canada to position itself as a global leader in promoting and maintaining international standards that could eventually be upheld for importing and exporting food, plant or animal products in any country. Standardizing the process for evaluating organisms found in imported and exported products helps improve food and plant safety practices.
"There is value in having other countries that are on board and aligned with a science-based approach and mindset, so that when there is an issue, the science brings us together," says Kounkou.
Building on the success of this strategic collaboration, Canada and Senegal look forward to working jointly on future projects that facilitate agricultural trade between both countries.
The CFIA will continue to work closely with international partners to embrace and promote science through technical cooperation and information sharing.
Learn more