Weed Seed: Solanum elaeagnifolium (Silverleaf nightshade)
Invasive Plant - Silverleaf nightshade (Solanum elaeagnifolium)
Family
Solanaceae
Common name
Silverleaf nightshade
Regulation
Prohibited Noxious, Class 1 in the Canadian Weed Seeds Order, 2016 under the Seeds Act. All imported and domestic seed must be free of Prohibited Noxious weed seeds.
Listed on the List of Pests Regulated by Canada established under the Plant Protection Act.
Distribution
Canadian: Absent from Canada (Brouillet et al. 2016Footnote 1).
Worldwide: Native to northeastern Mexico and the southwestern United States. Introduced elsewhere in North and South America and currently widespread in the U.S in all but the Great Lakes and New England regions (CFIA 2012Footnote 2). Also introduced to Australia, India, South Africa, and around the Mediterranean basin (CFIA 2014Footnote 3).
Duration of life cycle
Perennial
Seed or fruit type
Seed
Identification features
Size
Seed length: 3.0 - 4.0 mm
Seed width: 2.3 - 3.5 mm
Seed thickness: 1.0 mm
Shape
Round to oval-shaped seed, strongly compressed, notched at the hilum
Surface texture
Smooth with faint wavy lines, most evident along the edges of the seed
Colour
Other features
Hilum is a wide oval opening on narrow edge
Habitat and crop association
Cultivated fields, rangelands, grasslands, forests, coastal areas, marshes, riverbanks, roadsides and other disturbed areas, particularly in areas of low annual rainfall (CABI 2016Footnote 4). Affects a variety of crops, the main ones being alfalfa, citrus, corn, cotton, sorghum and wheat (CABI 2016Footnote 4).
General information
Silverleaf nightshade reproduces by both seed and root fragments. Plants produce up to 250 million seeds per hectare and the seeds can remain viable for up to 10 years (Boyd and Murray 1982Footnote 5). All parts of the plant, especially the fruit, are poisonous to livestock (CABI 2016Footnote 4).
Similar species
Horse-nettle (Solanum carolinense)
Similar shape and smooth surface as silverleaf nightshade.
Horse nettle seeds are generally shorter and narrower with a size of 2.5 - 3.5 mm length and 1.5 - 2.0 mm width; an orange colour, and a faint reticulate pattern over the entire surface compared to silverleaf nightshade.
Photos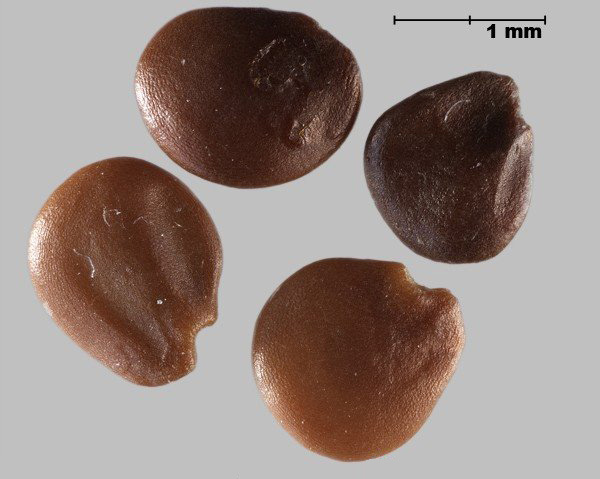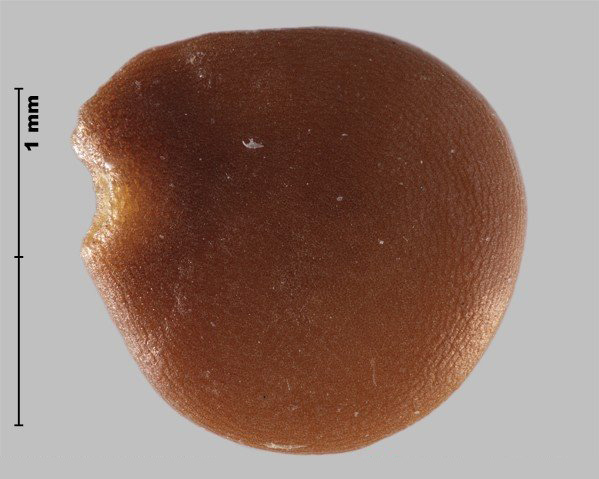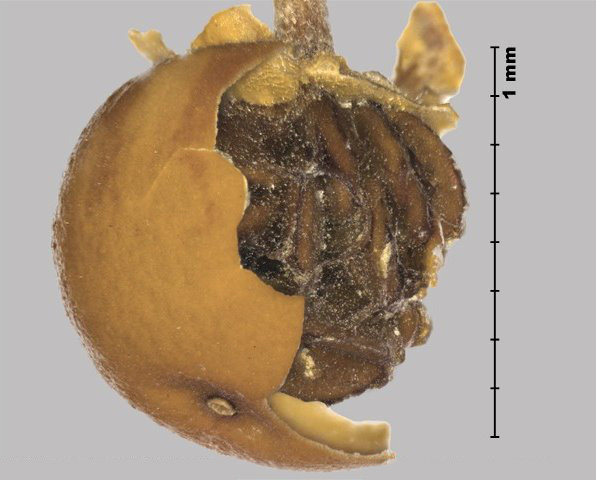 Similar species