Weed Seed: Solanum carolinense (Horse nettle)
Family
Solanaceae
Synonym
Ball nettle
Common Name
Horse nettle
Regulation
Primary Noxious, Class 2 in the Canadian Weed Seeds Order, 2016 under the Seeds Act.
Distribution
Canadian: Occurs in ON and QC (Brouillet et al. 2016Footnote 1).
Worldwide: Native to eastern North America, from Ontario to northern Mexico, and introduced in Japan and India (Bassett and Munro 1986Footnote 2, USDA-ARS 2016Footnote 3).
Duration of Life Cycle
Perennial
Seed or Fruit Type
Seed
Identification Features
Size
Seed length: 1.7 - 3.5 mm
Seed width: 1.4 - 2.1 mm
Seed thickness: 0.2 mm
Shape
Oval shaped seed, flattened
Surface Texture
Faint pattern of wavy-edged cells on seed surface can be seen under magnification
Colour
Other Features
Hilum is a slit along the narrow edge of seed and is 0.5 mm long
Habitat and Crop Association
Cultivated fields, pastures, gardens, nurseries, riverbanks, roadsides and disturbed areas (Bassett and Munro 1986Footnote 2, Darbyshire 2003Footnote 4). Most frequently found in corn and grain fields, and to a lesser extent in pastures, alfalfa, potatoes, soybeans and tomatoes (Bassett and Munro 1986Footnote 2).
General Information
Horse nettle may produce up to 5000 seeds per plant. The seeds are apparently spread through livestock manure and the berries and horizontal roots are spread as a result of harvesting operations (Bassett and Munro 1986Footnote 2, CABI 2016Footnote 5).
Similar Species
Silverleaf nightshade (Solanum elaeagnifolium)
Silverleaf nightshade seeds are a similar flattened oval shape, and smooth surface as horse nettle seeds.
Silverleaf nightshade seeds (length: 3.0 - 4.0 mm; width: 2.3 - 3.5 mm) are generally larger than horse nettle seeds, brown coloured and the surface pattern is long, wavy lines around the outside of the seed.
Photos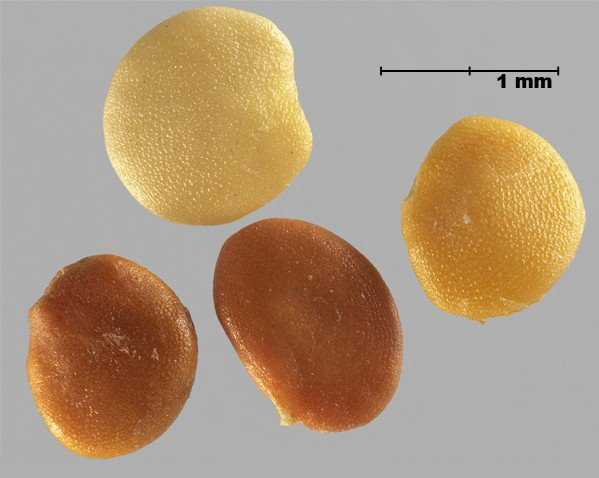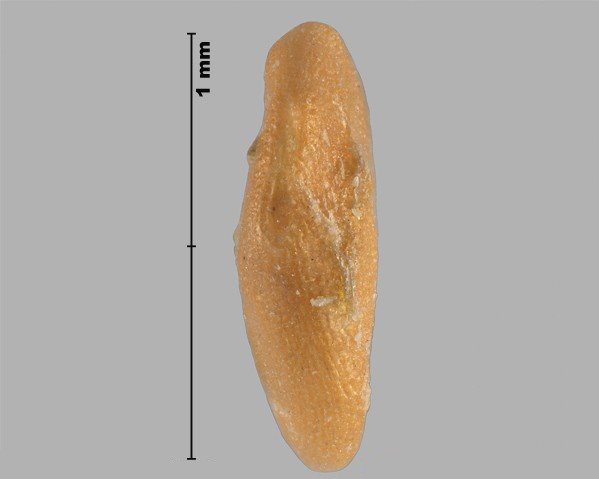 Similar species