Weed Seed: Pueraria montana (Kudzu)
Invasive Plant - Kudzu (Pueraria montana)
Family
Fabaceae
Common name
Kudzu
Regulation
Prohibited Noxious, Class 1 in the Canadian Weed Seeds Order, 2016 under the Seeds Act. All imported and domestic seed must be free of Prohibited Noxious weed seeds.
Listed on the List of Pests Regulated by Canada established under the Plant Protection Act.
Distribution
Canadian: One known population in southern ON under official control.
Worldwide: Native to eastern and southeastern Asia and introduced to southern Australia, South America, South Africa, New Zealand, central and eastern Europe and the United States (Lindgren et al. 2013Footnote 1). There are severe infestations in the southeastern United States (CFIA 2014Footnote 2).
Duration of life cycle
Perennial
Seed or fruit type
Seed
Identification features
Size
Seed length: 3.1 - 5.0 mm
Seed width: 2.5 - 3.5 mm
Seed thickness: 2.0 mm
Shape
Oval or D-shaped seed; compressed
Surface texture
Seed smooth with a satiny sheen
Colour
Seed usually reddish-brown or brown with black mottles; some seeds are a uniform colour
Other features
Pale ring of tissue around hilum, located in the middle of narrow edge
Habitat and crop association
Abandoned fields and field edges, grasslands, pastures, natural forests, plantations, fencerows, roadsides, riverbanks and urban areas (CFIA 2012Footnote 3, 2014Footnote 2).
General information
Kudzu was planted as a soil stabilizer in the 1930s and 40s in the southeastern United States, where it persists today (CABI 2016Footnote 4). In China and Japan, it is cultivated for forage, starch, food and medicine (CABI 2016Footnote 4).
In recent years it has also been considered for biofuel use (Sage et al. 2009Footnote 5). In its native range, kudzu grows best in areas with mild winters, hot summers and at least 100 cm of annual precipitation (CABI 2016Footnote 4). It is known for its rapid vegetative growth and for quickly overwhelming native species (Forseth Jr. and Innis 2004Footnote 6).
Similar species
Sainfoin (Onobrychis viciifolia)
Similar size, D- shape, reddish-brown colour and raised tissue around hilum.
Sainfoin seeds do not have mottles and the raised hilum tissue is thin.
The single-seeded legume is often shed with the seed inside, while kudzu's legume is many-seeded and splits at maturity.
Photos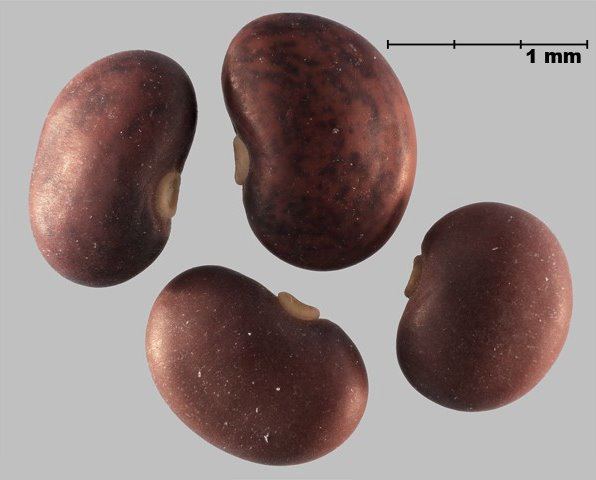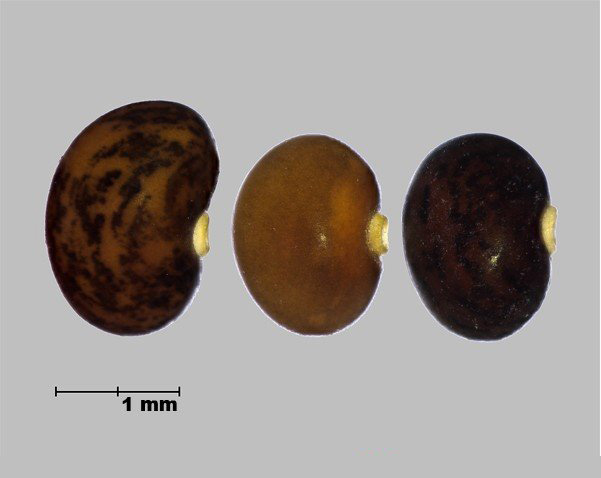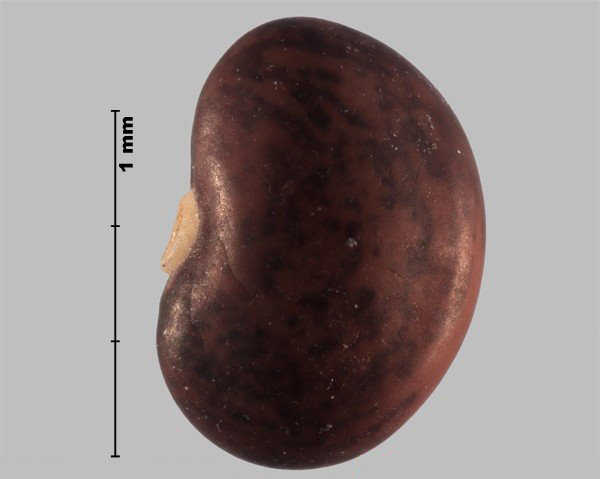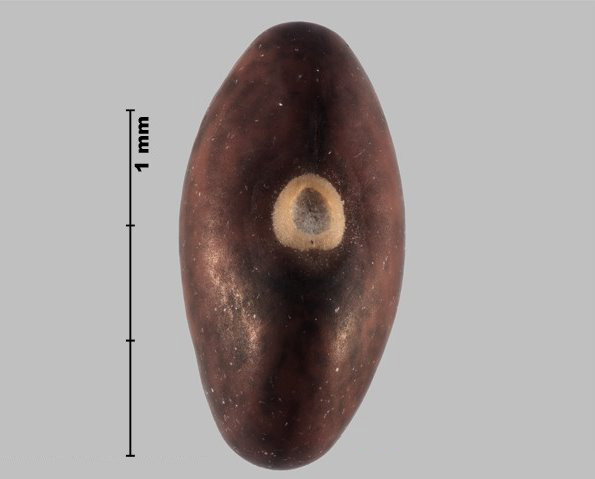 Similar species