Weed Seed: Nassella trichotoma (Serrated tussock)
Invasive Plant - Serrated tussock (Nassella trichotoma)
Family
Poaceae
Common name
Serrated tussock
Regulation
Prohibited Noxious, Class 1 in the Canadian Weed Seeds Order, 2016 under the Seeds Act. All imported and domestic seed must be free of Prohibited Noxious weed seeds.
Listed on the List of Pests Regulated by Canada established under the Plant Protection Act.
Distribution
Canadian: Absent from Canada (Brouillet et al. 2016Footnote 1).
Worldwide: Native to southern South America and introduced to Australia, New Zealand, South Africa, and, very locally, into Europe (CFIA 2012Footnote 2).
Duration of life cycle
Perennial
Seed or fruit type
Floret
Identification features
Size
Floret length: 1.5 - 3.0 mm
Floret width: 0.6 - 1.0 mm
Awn length: 25.0 - 42.3 mm
Shape
Oval-shaped floret compressed laterally with a pointed base and flat top
Surface texture
Floret surface glossy, covered with tubercles that increase in size towards the top
Colour
Other features
Awn extends from the top of the floret
Floret base is surrounded by white bristles
Habitat and crop association
Pastures, grasslands, open forests (CFIA 2012Footnote 2). In Australia, it has spread over millions of hectares of pastureland (CFIA 2014Footnote 3).
General information
Serrated tussock is a tall, tussock-forming plant that out-competes native species and reduces biodiversity (Carr et al. 1992Footnote 4). The species spreads by seeds that are shed from the panicles as they tumble along the ground and then remain viable in the soil (Westbrooks and Cross 1993Footnote 5). The majority of the seeds are produced from self-pollinating florets, creating clones of the parent plant (Osmond et al. 2008Footnote 6).
Similar species
Uruguayan rice grass (Piptochaetium montevidense)
Florets are a similar size, oval shape with a tuberculate surface like serrated tussock.
Uruguayan rice grass florets are dark brown and have ridges on the surface, unlike the straw coloured and tuberculate serrated tussock florets.
Photos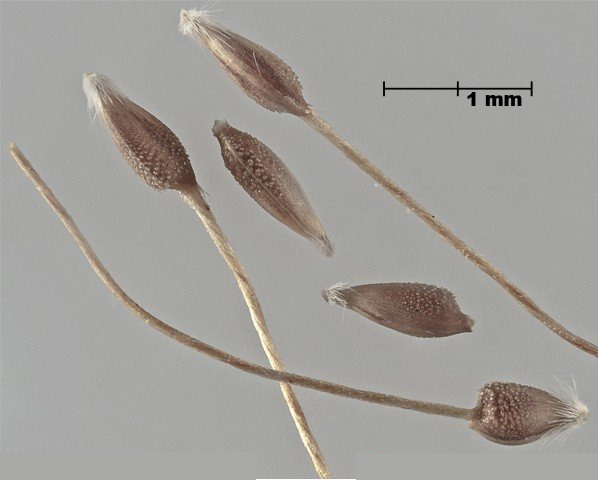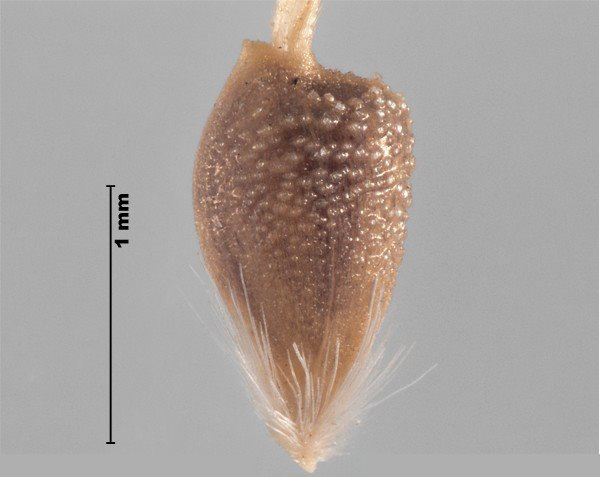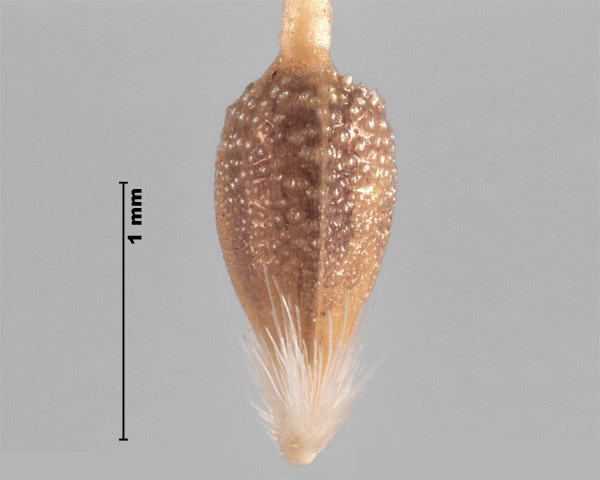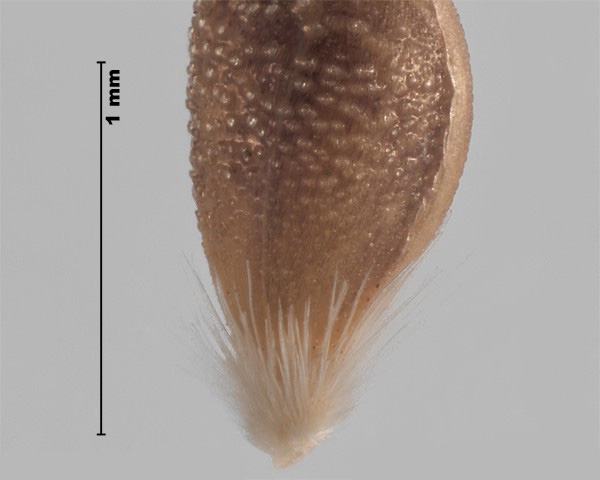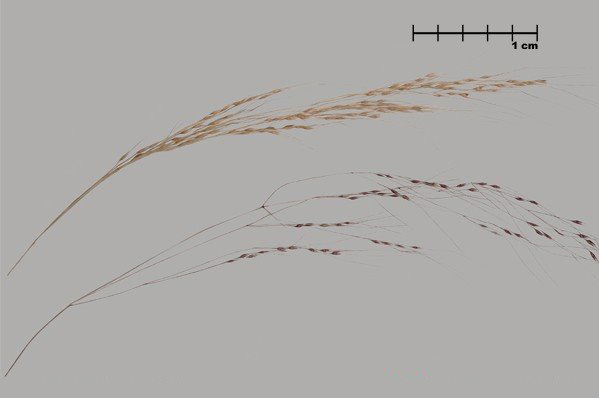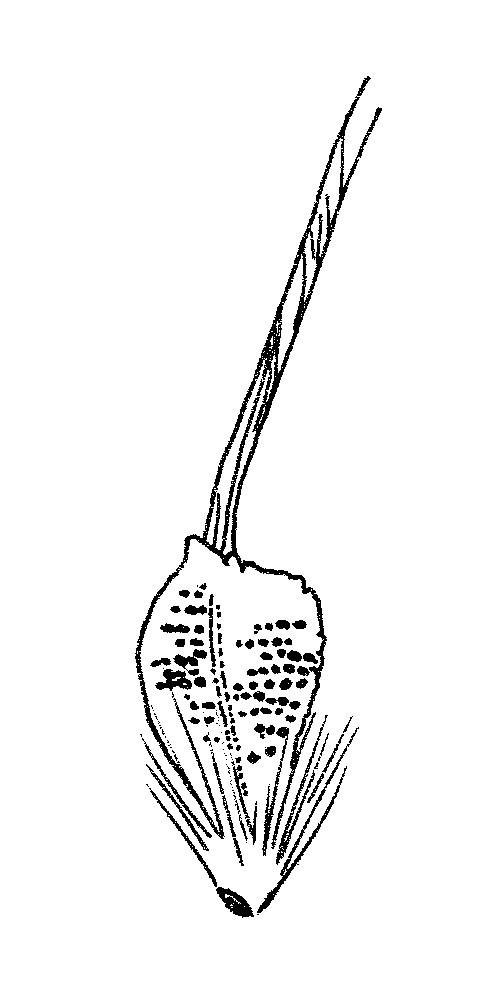 Similar species