Weed Seed: Eriochloa villosa (Woolly cup grass)
Invasive Plant - Woolly cup grass (Eriochloa villosa)
Family
Poaceae
Common name
Woolly cup grass
Regulation
Prohibited Noxious, Class 1 in the Canadian Weed Seeds Order, 2016 under the Seeds Act. All imported and domestic seed must be free of Prohibited Noxious weed seeds.
Listed on the List of Pests Regulated by Canada established under the Plant Protection Act.
Distribution
Canadian: Limited populations are under official control in QC.
Worldwide: Native to temperate and subtropical parts of eastern Asia. Reported to be introduced beyond its native range in the Caucasus region, western Siberia, southern Asia and Iran. Also introduced to the Ukraine, France and the United States (Darbyshire et al. 2003Footnote 1). Well-established in the mid-western states (CFIA 2014Footnote 2).
Duration of life cycle
Annual
Seed or fruit type
Spikelet
Identification features
Size
Spikelet length: 3.9 – 6.2 mm
Spikelet width: 2.0 – 3.2 mm
Shape
Ovate-shaped spikelet with a pointed tip, compressed dorsiventrally
Surface texture
Glumes and sterile floret of spikelet are smooth and leathery; fertile floret is hard with a grid pattern
Colour
The spikelet is straw yellow, often with purple streaks; floret is straw yellow
Other features
Ring of hardened tissue at the base of the spikelet
Habitat and crop association
Cultivated fields, open grassy places, hillsides, roadsides, along fences and ditches, and wastelands (CFIA 2012Footnote 3, 2014Footnote 2). A problematic weed in corn and soybeans in the United States (CFIA 2014Footnote 2).
General information
Woolly cup grass was accidentally introduced into the United States in the 1940s (Owen 1990Footnote 4). In the midwestern United States, where it interferes with corn and soybean crops, it has proven difficult to control with pre-emergence herbicides because it germinates throughout the growing season (Owen 1990Footnote 4).
This species has also appeared in climatic zones outside of the Midwest in places such as California and Pennsylvania, suggesting that the species can adapt to many climatic conditions (Darbyshire et al. 2003Footnote 1).
Similar species
Field paspalum (Paspalum laeve)
The two species are a similar size, straw-yellow colour, oval shape, and flattened cross-section.
Field paspalum spikelets have humped profiles, papery glumes and no purple streaks, while woolly cup grass spikelets are flattened in profile; have leathery glumes and purple streaks. Field paspalum does not have a ring of tissue at the base of its spikelet.
Photos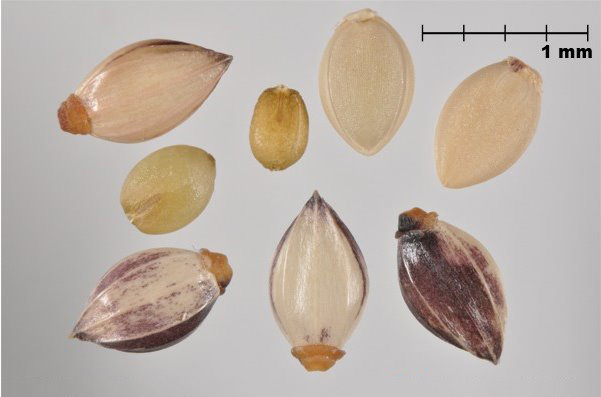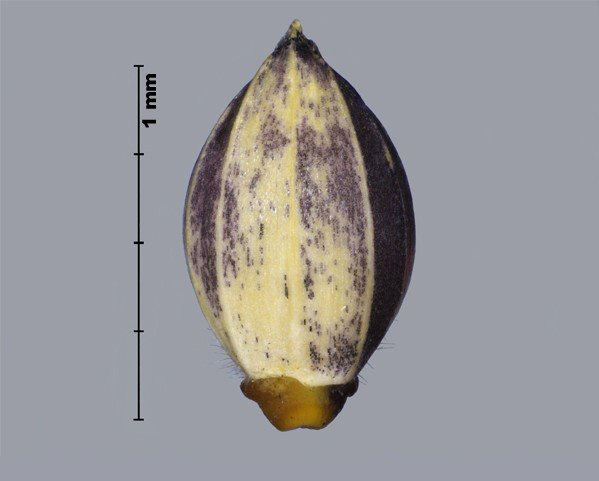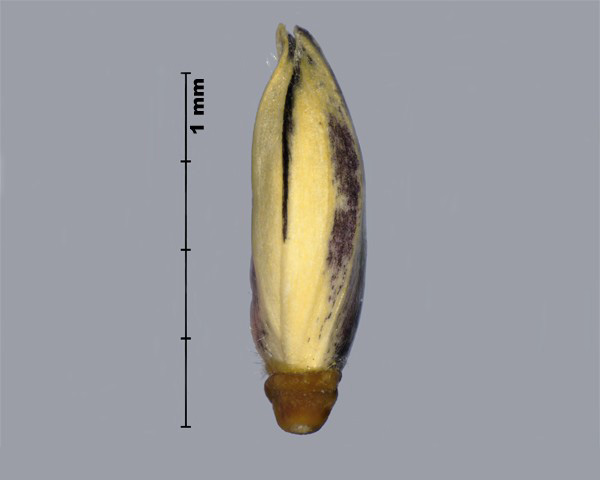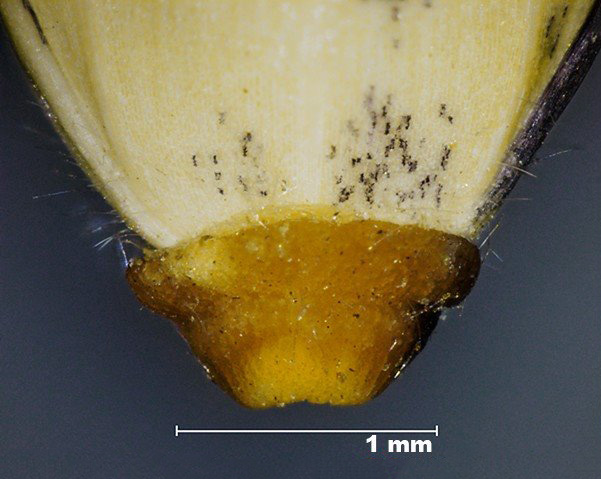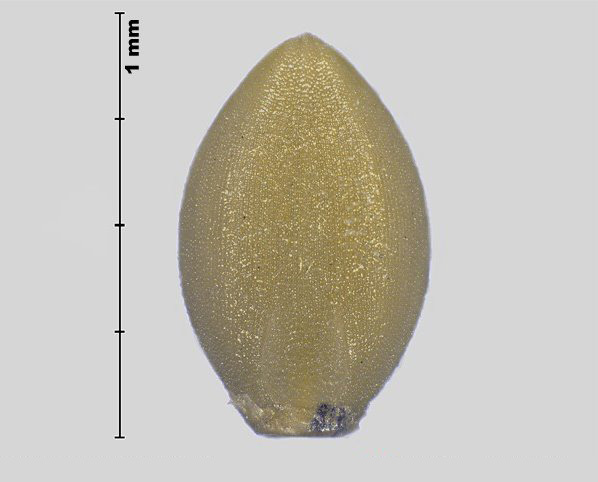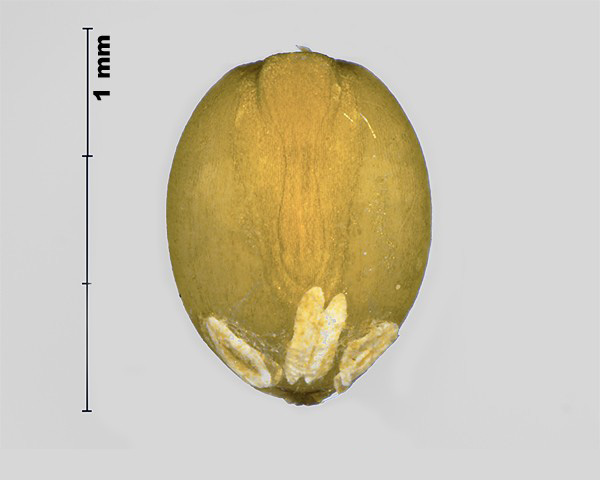 Similar species