Weed Seed: Alopecurus myosuroides (Slender foxtail)
Invasive Plant - Slender foxtail (Alopecurus myosuroides)
Family
Poaceae
Common name
Slender foxtail
Regulation
Prohibited Noxious, Class 1 in the Canadian Weed Seeds Order, 2016 under the Seeds Act. All imported and domestic seed must be free of Prohibited Noxious weed seeds.
Listed on the List of Pests Regulated by Canada established under the Plant Protection Act.
Distribution
Canadian: Previously reported from BC and MB; however, populations did not persist (CFIA 2012Footnote 1).
Worldwide: Native to northern Africa, Asia and Europe and introduced in Australia, New Zealand, China, North America (U.S., Mexico), and South America (CFIA 2014Footnote 2).
Duration of life cycle
Winter annual
Seed or fruit type
Spikelet
Identification features
Size
Spikelet length: 5.0 - 8.3 mm
Spikelet width: 1.5 - 2.8 mm
Caryopsis length: 2.0 - 3.0 mm
Caryopsis width: 1.0 - 2.0 mm
Shape
Spikelet is long oval; strongly laterally compressed
Surface texture
Spikelet surface is granular
Colour
Spikelet and caryopsis are brownish-yellow
Other features
Short hairs occur around the callus and on the lower half of the spikelet; the upper half has teeth along the margins
Round, upturned callus at spikelet base has a  'sucker mouth' appearance
Caryopsis is laterally compressed so that the embryo is on the narrow edge
Spikelet may have a thin awn that is bent near the base
Habitat and crop association
Cultivated fields, moist meadows, forests and disturbed ground. A significant weed of temperate cereal crops, and also infests canola, grass seed and forage legumes (CFIA 2014Footnote 2).
General information
Slender foxtail is recognized as one of the most damaging weeds in winter cereals in western Europe (CABI 2016Footnote 3). While the mechanism of introduction into the United States is not clear, specimens of slender foxtail were collected in 1914 (CABI 2016Footnote 3). It is currently a problem in cereals in western Oregon and eastern Washington, and has also spread into pastures (Lass and Prather 2007Footnote 4). It appears to prefer heavy clay and chalk soils, but can tolerate sandy or gravelly soil (CABI 2016Footnote 3).
Similar species
Meadow foxtail (Alopecurus pratensis)
Meadow foxtail spikelets have a similar size, oval shape and brownish colour as slender foxtail spikelets.
Slender foxtail spikelets have hairs only on lower half and a granular surface while meadow foxtail has a smooth surface and hairs along the length of the spikelet.
Photos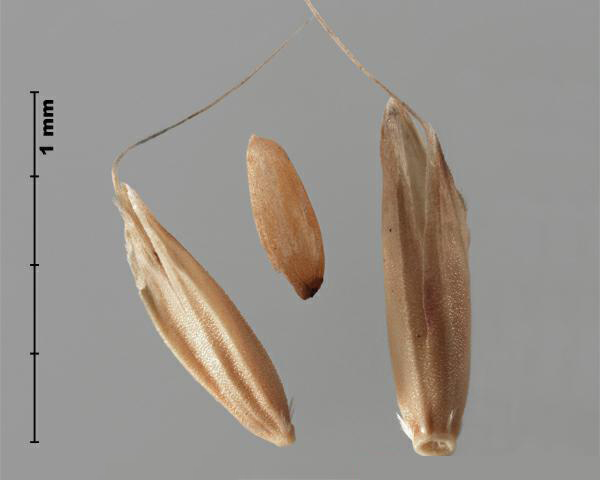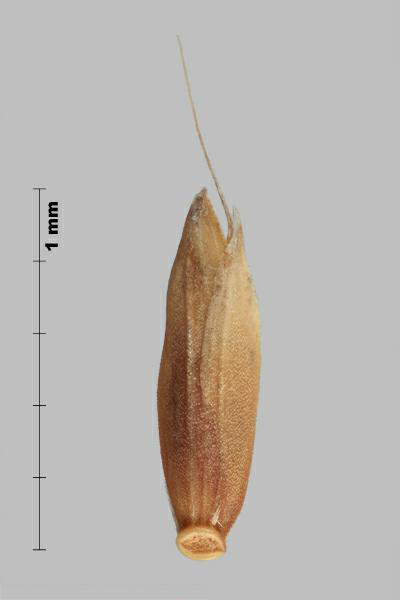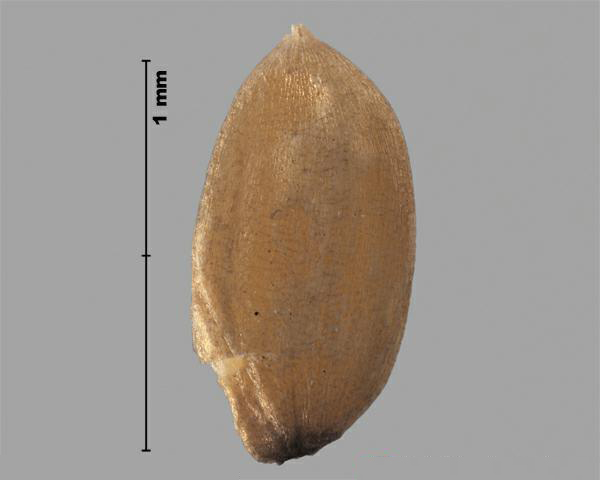 Similar species