Gypsy Moth – Lymantria dispar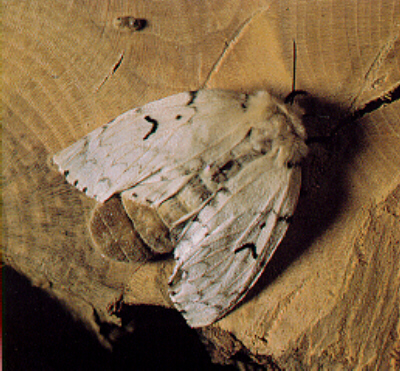 The European Gypsy Moth is found in Ontario, Quebec, New Brunswick, Nova Scotia and Prince Edward Island.
The Asian Gypsy Moth is an invasive insect. It poses a significant threat to Canada's forests, biodiversity and economy. It is not known to occur in North America, although introductions of the insect have been detected and eradicated.