Canada's plant health hero challenge
Healthy plants provide us with 80% of the food we eat and 98% of the oxygen we breathe. When we protect plants, we protect life. Especially poignant during the International Year of Plant Health 2020, everyone - from individuals, to schools, community groups and businesses - can make a difference.
Be a Canadian plant health hero! Post a shot or a report of yourself doing any or all of the plant health activities below on your social media channels, and tag it with #CDNPlantHero.
Kids can be plant health heroes too!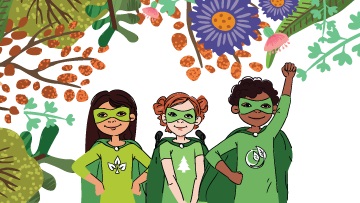 Invasive species damage our forests and environment. Early detection is always better.
Get outside and check the trees and gardens in your part of the country. Contact the CFIA if you find something suspicious or surprising.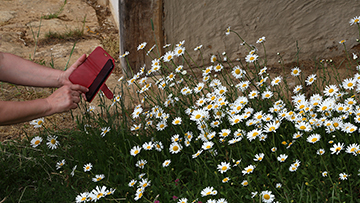 Escaped horticultural plants can harm biological diversity.
Learn which plants are invasive and harmful to our communities and send us a shot of the native plants in your garden.
Moving firewood transports and spreads tree-killing insects and diseases.
Buy local, burn local: use local or heat-treated (kiln-dried) firewood and sign up to have your name counted as part of the growing list of Canadians who help protect our trees and forests.