The CFIA celebrates 25 years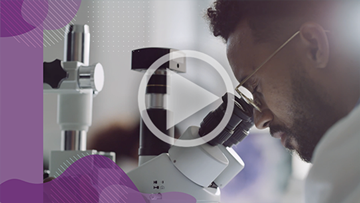 The Canadian Food Inspection Agency (CFIA) touches the lives of all Canadians in so many positive ways. We inspect to protect you, your family, the environment and the economy – and have been doing so for the last 25 years.
A lot has changed since 1997, but one thing remains the same: we are powered by our people.
Each day, hard-working CFIA employees — including inspectors, veterinarians and scientists — inspect food for safety risks, protect plants from pests and invasive species, and respond to animal diseases.
Inspect. Protect. Connect. Join us as we proudly celebrate our 25th anniversary and introduce you to some of our amazing experts across the country.
Not all superheroes wear capes
This brave team stops at nothing in the battle against enemies like food pathogens, plant pests and animal diseases.
In their own words
What is it like working for Canada's largest science-based regulator? Our employees share their experience.
Tips from the experts
We have tips and tricks for your everyday life, directly from CFIA experts.
There's more in store
Let's get social
Stay connected and be part of the conversation on social media all year long by using the hashtag #CFIA25.
Follow us