Sharing bacterial DNA data helps solve international food safety investigations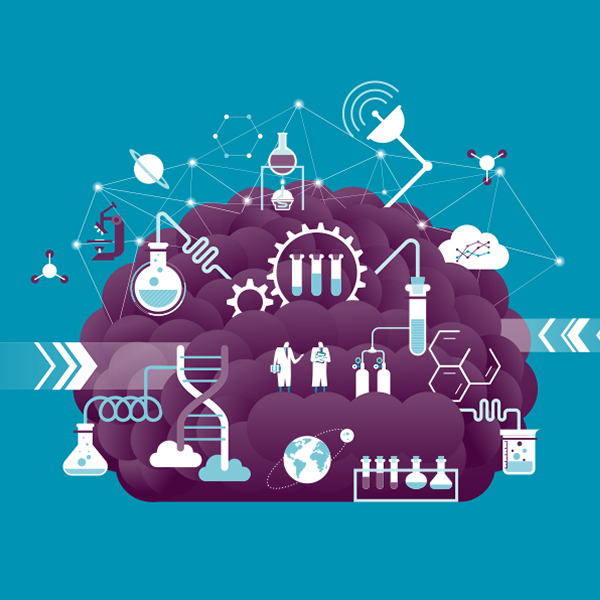 The Canadian Food Inspection Agency (CFIA) launches food safety investigations for many reasons. When it comes to food safety, sharing information and collaborating at the international level can be instrumental in identifying the source of a foodborne illness outbreak, allowing countries like ours to manage the food safety risk.
In 2020, the sharing of data about food pathogens allowed food safety authorities around the world to rapidly trace a multinational food safety outbreak to enoki mushrooms and to recall the affected products.
All in the DNA
Listeria monocytogenes is a bacteria that can cause listeriosis, a foodborne illness. Pregnant women and their developing babies, the elderly, and people with weakened immune systems are at highest risk of complications.
When the CFIA finds bacteria like Listeria monocytogenes in food samples, a powerful technology called Whole Genome Sequencing (WGS) is used to map out its DNA. This genetic blueprint enables scientists to compare bacteria from a sample to other Listeria monocytogenes obtained from previously infected people or contaminated food.
Bacteria that are closely related based on WGS are referred to as a "match" and are more likely to have originated from the same source. This crucial information can help investigators determine if there is a link between a sick patient and contaminated food they may have eaten.
The CFIA regularly sends WGS data from food samples to the Public Health Agency of Canada (PHAC) to monitor for matches with samples from people who recently became ill.
Enoki mushrooms: it's a match
While investigating a listeriosis outbreak in the United States (US) from an unknown food source, the Centers for Disease Control and Prevention (CDC) reached out to PHAC to see if there were any Canadian matches to their clinical illness samples by WGS.
Thanks to WGS, it was quickly determined that a bacteria recovered from a CFIA sample of enoki mushrooms imported from the Republic of Korea (commonly known as South Korea) was a match.
The CFIA shared information about the enoki mushrooms with US officials, which helped them identify the source of the outbreak and take appropriate action, including recalling affected products.
There were 6 known cases of foodborne illness in Canada associated with the bacteria found in the contaminated enoki mushrooms by WGS from 2017 to 2019, and food safety investigations led to the recall of affected products in Canada.
Interconnected global food supply
Information relating to the investigation, including Whole Genome Sequencing data, was also shared with the International Food Safety Authorities Network (INFOSAN) and international partners through the secure INFOSAN community website resulting in further food safety action in other countries.
This facilitated food safety investigations and helped officials around the world share additional details that supported risk management activities in other involved countries. In the end, the investigations led to further recalls of enoki mushrooms in Canada, the US and Australia.
"The process and response to the listeriosis outbreak from enoki mushrooms is a perfect example of the technology and transparency that is required to ensure the safety of our increasingly global interconnected food supply" says Dr. Stic Harris from the U.S. Food and Drug Administration and an INFOSAN Advisory Board member.
As the demand for food from around the world rises, the CFIA will continue collaborating with international partners to quickly identify and address food safety risks and help keep Canadians safe.
Learn more
Get more Inspect and Protect