BioSAFE project uses genetic blueprints to study forest enemies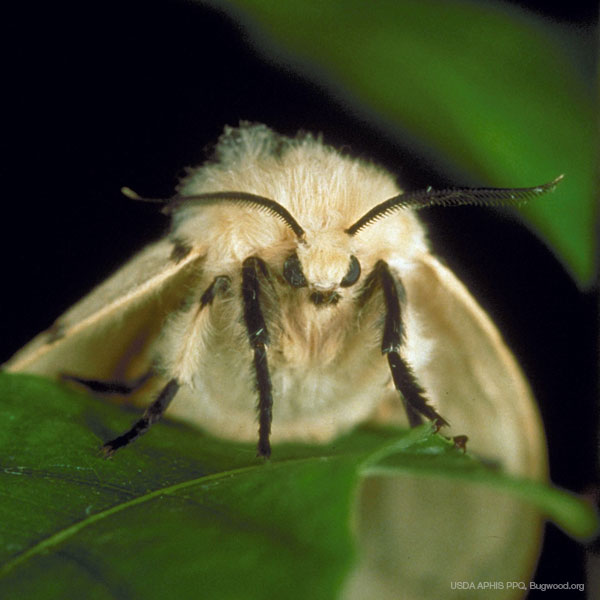 Canada is working hard to understand the genetic basis of invasive species and diseases so it can develop new tools to detect and combat these forest enemies. This is essential work as Canada is the fourth-largest forest product exporter in the world, with $35.7 billion of products exported in 2017.
The Canadian Food Inspection Agency (CFIA) has teamed up with Natural Resources Canada and several universities across Canada to decode the genomes of insects and pathogens that threaten Canada's thriving forest export industry through a project called BioSurveillance of Alien Forest Enemies (BioSAFE). BioSAFE uses genomics — the study of organisms' DNA — to better understand the threats these enemies pose to forest health, industry and the environment.
Funding for the project was awarded through Genome Canada's 2015 Natural Resources and the Environment: Sectors Challenges – Genomic Solutions competition. BioSAFE research is a proactive investment to fight the potentially devastating financial and environmental effects of forest enemies.
The CFIA's Dr. Pierre Bilodeau, Dr. Richard Hamelin of the University of British Columbia, and Dr. Ilga Porth of Laval University, led a team of scientists working on the $8.6-million project. The team is developing a new suite of DNA-based analytical tools that can test a sample, like an insect egg or larvae, and identify within hours whether the sample is an invasive pest.
The tools will be used to detect four of the most damaging invasive forest pests and diseases:
Monitoring invasive species is a challenge because it can be difficult to pinpoint their origin as well as where and how they spread. When assessing epidemics, scientists are racing against the clock to identify how species spread and how to eradicate or control the problem.
Canada's 347-million-hectare forest lands are vulnerable to these quickly spreading insects and diseases, with over 20 million hectares of Canadian forest already suffering damage.
The project has major benefits for the environment and for trade. CFIA restricts the entry of products that could contain dangerous insects and diseases, as do governments in other countries. The tools will generate new information relevant to assessing the risk and origin of regulated pests in import and export shipments of plants and forestry products, reducing delays and cost for both industry and inspecting authorities.
Over the next year, the team will finish developing the genomics database and BioSAFE tools, and prepare for their use by CFIA and other organizations. They will also increase visibility of the project within the forest health community by hosting a virtual workshop and increasing accessibility to project outputs online via the project website.
By promoting the project, the BioSAFE team hopes to engage with more forest protection organizations in Canada. This will create opportunities to share resources and cohesively generate and exchange data on forests pests using the tools and platform. Working with our partners, we aim to increase preparedness, better target resources and enhance early threat detection for pests and diseases in Canada's forests.
Get more Inspect and Protect
Interested in reporting on a story? Contact CFIA Media Relations to arrange an interview with one of our experts.
Have an idea or feedback to share? Get in touch!