On the frontlines: delivering vital services during COVID-19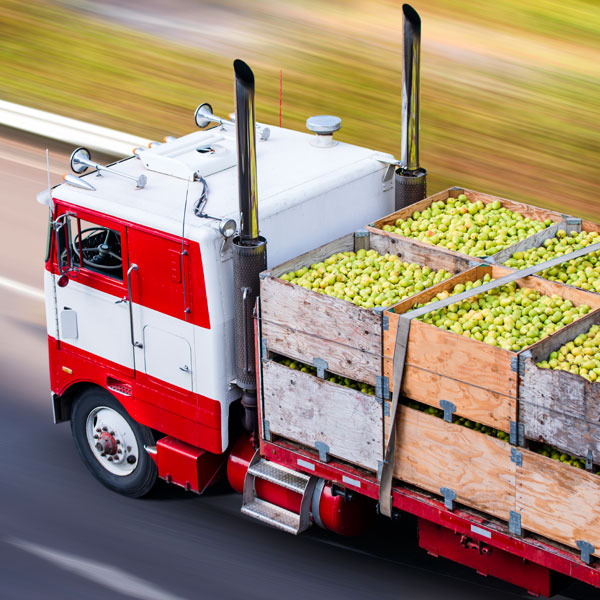 Every day, thousands of Canadians leave the safety of their homes to deliver the frontline services we all need to carry on our way of life during the COVID-19 pandemic.
They might live just a few doors away from you and they include nurses, store clerks, truckers and inspectors for the Canadian Food Inspection Agency (CFIA).
During the pandemic, the CFIA is delivering critical services such as food safety investigations and recalls, export certifications, animal disease investigations and laboratory testing.
This means frontline staff – backed by a number of measures to help protect their safety – continue to conduct inspections at meat production facilities, greenhouses, border points where imported goods arrive in Canada, and many other locations.
Hundreds of other CFIA employees stand behind the frontline inspectors, providing support in fields that range from human resources to policy and developing guidance as operational procedures change due to the pandemic. As well, the Agency's Science Branch is teaming with university partners on groundbreaking COVID-19 research projects.
'Decisive action'
"In the face of COVID-19, the CFIA took immediate and decisive action to protect the integrity of Canada's food supply, invest in research and protect our employees," says the Agency's President, Siddika Mithani.
"It's a human crisis that requires government to be agile, caring and smart. The CFIA is taking a leadership role in this response."
CFIA is monitoring and responding to the pandemic by consulting regularly with employees, unions, provincial and territorial partners, international trading partners and industry.
Working with industry
To ease the burden on industry and support the food supply for Canadians, the Agency introduced temporary compliance flexibilities.
The changes include suspending some CFIA compliance activities for non-food safety labelling requirements and delaying compliance activities for parts of the Safe Food for Canadians Regulations that come into force July 15, 2020.
"Given the impacts we're seeing on stakeholders, the CFIA has delayed the timelines for all regulatory initiatives in our forward regulatory plan," says Mithani.
In addition, the CFIA and the U.S. Department of Agriculture agreed to provide a six-month extension for approved facilities to continue to export certain animal products and pet foods between the two countries. This helps to maintain bilateral trade during the pandemic.
Delivering critical services
To support a stable food supply and the work of thousands of food businesses, the CFIA has taken steps to maintain vital inspection services.
The Agency has hired new inspectors and veterinarians, welcomed back some who recently retired, reassigned staff to priority areas and funded more overtime.
"These measures enable us to continue fulfilling our mission without placing undue burden on our employees," says Mithani.
As an example, she points out that the Agency is also working with some provincial counterparts to train and equip provincial inspectors to provide the CFIA with inspection support on a temporary, as-needed basis.
Protecting staff
Safeguarding the health of CFIA employees is a top priority, says Mithani. When COVID-19 outbreaks occurred in meat slaughterhouses, the CFIA told these businesses they need to have a response plan and provide a safe workplace for inspectors.
The Agency has taken additional steps to protect staff. It created a health self-assessment tool for inspectors, expanded leave options, and reduced face-to-face interactions between field staff and industry.
"We have procured masks, face shields and other protective equipment for critical service employees, for situations where inspectors are not able to physically distance," Mithani notes.
Establishments are also asked to assist in providing the same personal protective equipment for CFIA employees as they do for their own workers.
Scientific support
In addition to helping ensure Canadians have access to safe food, the CFIA continues to advance animal health research, including around COVID-19.
The Agency's high biocontainment laboratory, part of the Canadian Human and Animal Health Science Centre in Winnipeg, MB, responded very quickly to the pandemic. CFIA scientists there are conducting studies to understand the susceptibility of different animal species to the virus.
CFIA is also leading a global network of high biocontainment labs supporting COVID-19 research. Facilities in Canada, the U.S., the UK, Germany and Australia are exchanging the latest scientific information available, to bolster global preparedness and response to the virus.
In conjunction with VIDO-InterVac, a vaccine development lab based in Saskatoon, SK, the CFIA is helping to develop animal models for testing vaccine safety prior to their use in human clinical trials. The Agency also serves on the COVID-19 advisory group organized by the World Organisation for Animal Health (OIE).
A step ahead
There is more work to come in order to stay ahead of the pandemic, according to Mithani.
"Every day, the CFIA, our partners and the industries we regulate deal with unprecedented challenges from COVID-19. It demands the best of us," she says.
"For the CFIA, we will continue to monitor the pandemic closely, rethink procedures and innovate where possible as we work with our stakeholders towards a common goal – to carry on delivering the frontline services that support our way of life in Canada."
Stay informed with the latest CFIA information on COVID-19.
Get more Inspect and Protect