Archived - The case for change: Safe Food for Canadians Regulations
This page has been archived
Information identified as archived is provided for reference, research or record-keeping purposes. It is not subject to the Government of Canada Web Standards and has not been altered or updated since it was archived. Please contact us to request a format other than those available.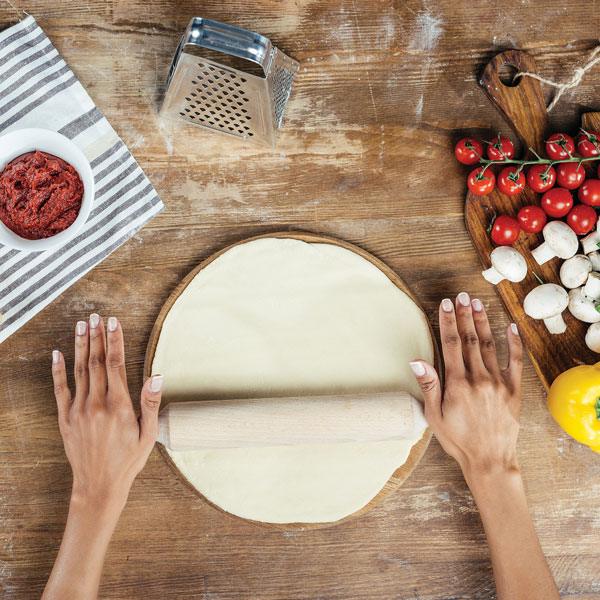 Did you know that a frozen pizza today typically includes 35 ingredients from 60 different countries drawn from 5 different continents while chicken fried rice typically contains 28 raw ingredients, from 35 different suppliers, also originating from 5 different countries? Or that a typical chicken farm sells to 28 different manufacturers who supply 18 different retailers who have 834 products on the shelf which are consumed by millions of people?
The world around us is changing rapidly. Significant changes in production and distribution environments have resulted in elaborate and extensive supply chains that support increased consumer demands for diverse, innovative choices as well as meaningful information about products. Technological and scientific advances are proceeding rapidly and regulators are challenged to keep pace with innovations in the marketplace.
A commitment to improvement based on science, global trends and best practices is the hallmark of a modern, well-functioning regulatory system. In order to continue in its role as a world-class regulator, the Canadian Food Inspection Agency (CFIA) is building on its strong foundation and adapting to emerging trends.
The case for change is compelling. That's why the Government of Canada introduced the Safe Food for Canadians Regulations (SFCR), which replaced 14 sets of regulations in order to modernize Canada's food safety system by focusing on prevention through more rigorous risk management and increasing the focus on traceability.
An evolving production landscape
Global demand and heightened consumer expectations for diverse and innovative choices (for example year-round supply of fresh fruits and vegetables, pre-prepared/packaged foods, specific production methods) have resulted in an exponential increase in end-products that contain individual components sourced from more places across the world than ever before.
Increased global trade of agriculture and food products provide powerful incentives for aligning international standards. Canada's trading partners are modernizing to respond to these challenges and as a result of an increased knowledge of risk and system-based approaches. As an example, the United States introduced the Food Safety Modernization Act (2011), which focuses on using preventive controls to help manage risk.
Production systems are changing
With globalization and advances in science and technology, changes in production systems have resulted in international standard-setting bodies recognizing the need for a change in safety and quality management.
Because production systems are changing, regulators are changing their approaches to emphasize industry's responsibility to put in place effective hazard control programs. Change is multiplying rapidly and it is clear that regulators cannot continue with traditional approaches to ensure that standards are being met.
The Agency has taken a proactive, prevention-based approach to navigate changing production systems while supporting industry and meeting consumers' desire for safe food. The SFCR improve food safety oversight, ensure a consistent approach for all food commodities, reduce unnecessary regulatory burden, and enhance international market opportunities for industry. Charged with safeguarding Canada's food supply, animal health and plant resource base, CFIA is committed to continuous improvement in order to meet the needs of its diverse group of stakeholders.
To learn more about the SFCR, visit our tools, information and resources.
Get more Inspect and Protect
Interested in reporting on a story? Contact CFIA Media Relations to arrange an interview with one of our experts.
Have an idea or feedback to share? Get in touch!