On the frontlines: an inside look at meat inspection during
COVID-19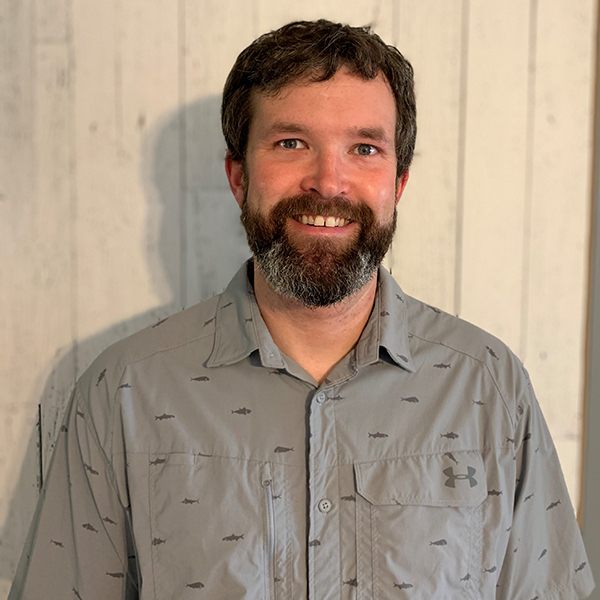 It's been a tough year and a half. Everyone has endured their share of adversity during the COVID-19 pandemic, including those working in meat slaughter inspection.
My name is Ryan Morris. I grew up in the beautiful town of Lacombe, Alberta before moving to Calgary to pursue an education. I graduated from the Southern Alberta Institute of Technology in 2005 as a Chemical Engineering Technologist and worked in the oil and gas industry for 11 years before joining the Canadian Food Inspection Agency (CFIA) in 2017 as a meat inspector. Currently, I work as a meat inspection supervisor.
I couldn't be happier to be working at the CFIA. The opportunity to work in a position that makes a positive contribution to the country is something that I don't take lightly and makes the job very rewarding.
CFIA inspectors have worked tirelessly on the front lines throughout the pandemic to ensure Canadians have access to safe, high-quality food. Like many others, the pandemic forced meat inspectors to change the way we function so we could continue providing a critical service to the public: providing safe food for Canadians. There were many challenges that were necessary to overcome to allow our inspection team to continue providing the service expected of us by the public, and I'm proud to say that we met those challenges through courage and determination.
Ensuring safe food
Reducing the chance of exposure to or spread of COVID-19 was the Agency's primary focus. With some of the biggest outbreaks in Canada occurring in slaughter and meat processing facilities, the fear of not only contracting COVID-19, but bringing it home to our family, was a major stressor for CFIA inspectors across the country. The constant need for awareness of your own actions, as well as the actions of others, in preventing the spread of COVID-19, became quite mentally draining for many inspectors the further we got into the pandemic.
Working in an environment where your personal health and safety is at risk is not easy; however, CFIA always insisted that all processing facilities follow public health guidance. Thanks to the commitment and dedication of our meat inspectors, we have not stopped working to provide critical inspection services and support industry in exporting their products around the world.
Supporting one another
Early in the pandemic, many meat plant operators improved their safety protocols, added many preventative measures and made structural changes to help keep employees safe. Even with their best efforts to provide a safe workplace, many COVID-19 cases were identified at meat processing facilities.
Due to several outbreaks, a number of CFIA inspectors had to self-isolate as a precautionary measure.
As a result, inspectors from other areas were reassigned allowing our team to complete inspection duties at these facilities. This is one example of flexibility and the kind of teamwork approach our inspectors adopted to assist each other in providing an essential service to the public. In addition, provincial meat inspectors are now trained and can offer additional assistance to the CFIA on a temporary, as-needed basis.
Collaboration is key
Work and open communications with plant management, union representatives and provincial health authorities has been important to helping reduce the risk of COVID-19 from entering and being transmitted within a facility.
Through collaborative efforts and partnerships, we are making tremendous strides to ensure conditions are as safe as possible for all those who work at meat processing facilities. One example of this partnership is between the plant and province of Alberta which provided vaccinations to employees and CFIA employees, on site.
While the pandemic has not ended, it gives me great pride to know that our inspection team has successfully adapted to the challenges presented by the pandemic. I am confident that CFIA inspectors will be able to continue to serve Canada on the frontlines and maintain the services needed to support the food supply and trade of agricultural goods now, and into the future.
Learn more
Get more Inspect and Protect