Food fraud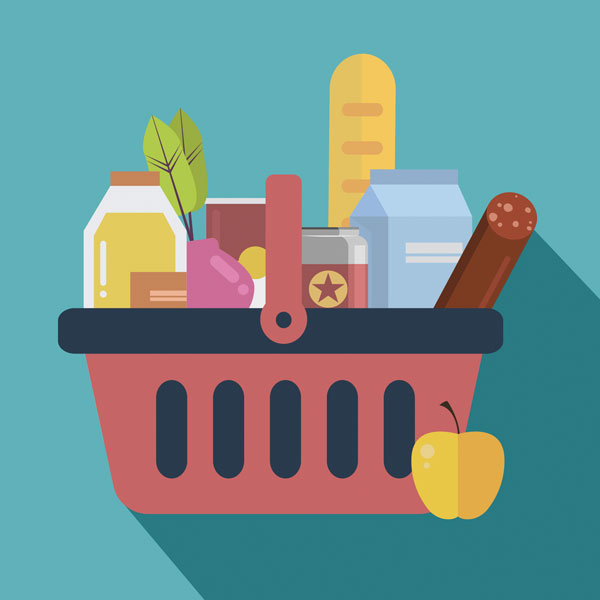 Consumers care about food. They care that food is available, affordable, tasty, and most of all, safe to eat. They also care that what they think they are eating, is in fact what they are eating. The reality is that some food products may be misrepresented. This is food fraud.
What is food fraud
Food fraud is generally considered to be the misrepresentation or adulteration of a product for economic gain. For example, if farmed salmon is marketed as wild salmon, consumers will pay a higher price for it. Substituting less expensive ingredients, such as other vegetable oils added to olive oil, is also food fraud. So is misrepresenting the weight (short weight), or making false claims about the country of origin, how a food was made, or its nutritional qualities. In some cases, food fraud can present a health risk, for instance if an ingredient is knowingly added that is an allergen, but is not declared on the label.
Food fraud is gaining attention as an emerging international issue. The U.S Grocery Manufacturers Association estimates that fraud may cost the global food industry between $10 and $15 billion per year, affecting about 10% of all commercially-sold food products.
How the CFIA responds
The CFIA takes food fraud seriously, and works hard to protect food safety and protect consumers against activities such as food adulteration, substitution, and product misrepresentation.
The Agency takes steps to combat food fraud by:
Following up on complaints by inspecting the product and/or the label
Conducting inspections at different levels of food trade, including domestic processors, importers and retailers
Analyzing food samples, such as olive oil, honey and spices
Verifiying that food labels and advertising materials comply with regulations
Conducting environmental scans to identify areas of highest risk
Offering an industry food labelling tool that can be used to find information on proper labelling requirements to promote compliance and awareness
Offering a consumer labelling tool to help consumers better understand labelling
Investing resources into proactive surveillance of food products
For example, when it comes to imported products, the Agency regulates over 1.6 million shipments of imported products every year. Increasing demands for imports means an increased risk of food fraud. CFIA import surveillance teams work to prevent high risk non-compliant products from entering Canada through early detection and interception. As part of risk management oversight, these teams use a variety of intelligence systems and gather information from open forums, internal and external sources.
When cases of food fraud are identified and products, whether domestically produced or imported, are found to be non-compliant, the CFIA will take appropriate regulatory actions to control the non-compliant product. This can range from control measures such as seizing and detaining shipments and products, to issuing a mandatory recall order in order to address an immediate risk, and/or enforcement actions that range from issuing a letter of non-compliance, to suspending or cancelling a permission (i.e. license, registration or permit). The appropriate regulatory action is determined based on various factors including risk or potential risk, as well as history of compliance and intent of the regulated party. In some cases, the CFIA may recommend prosecution, depending on the severity of the non-compliance, and previous enforcement actions.
What industry can do
Food fraud is the shared responsibility of industry and government. Industry can do its part by:
Procuring food products from trusted suppliers
Verifying the authenticity of ingredients used in the manufacturing of food
Being aware of food laws in Canada, to avoid inadvertent non-compliance with labelling and food composition requirements
Calibrating and maintaining equipment, such as weighing scales
Following good importing and manufacturing practices
Alerting the CFIA in cases of suspected food fraud
The CFIA is committed to collaborating domestically and internationally to discover better ways to address this growing concern. Working together to combat food fraud will protect consumers, benefit businesses, and enhance Canada's reputation as a credible trading partner.
Get more Inspect and Protect
Interested in reporting on a story? Contact CFIA Media Relations to arrange an interview with one of our experts.
Have an idea or feedback to share? Get in touch!