Edible insects: what to know before biting into bugs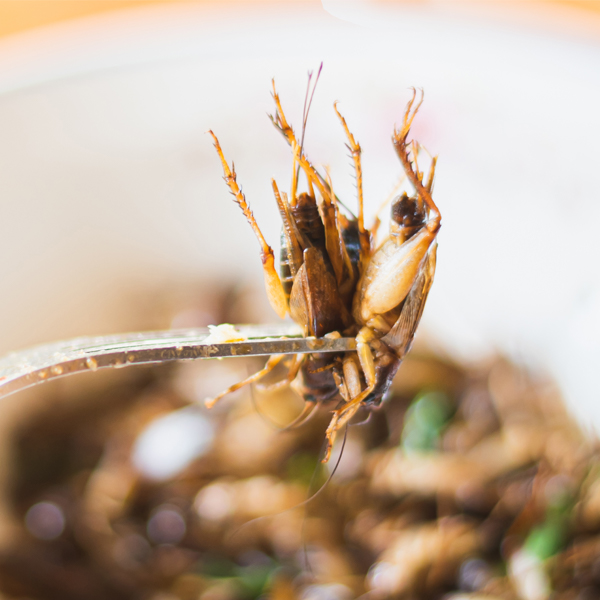 Creepy critters no more! Whole, dried or powdered, in a protein bar or flour, edible insects are becoming more common on grocery store shelves and e-commerce websites across Canada.
Considered a staple in parts of Asia, Africa and Latin America, edible insects such as crickets and silkworms have been safely consumed for centuries.
Edible insects must meet the same requirements as other foods sold online or in store to consumers in Canada. When imported, exported or sold inter-provincially, manufacturers must comply with the Safe Food for Canadians Regulations (SFCR).
The Canadian Food Inspection Agency (CFIA) and Health Canada both have a role in monitoring hazards in edible insects. Health Canada has specific policies about food safety and nutritional quality of food sold to Canadians. While the CFIA ensures these policies are followed by testing food for pesticides, heavy metals and bacterial pathogens, the CFIA also inspects edible insect facilities in Canada when a batch yields unsatisfactory lab results or is subject to complaints.
Are you interested in sampling some edible insects? Here are some ways the CFIA protects consumers so you can dig in with confidence!
1. Monitoring chemical hazards
Chemical hazards typically refer to pesticides and heavy metals. Their risk is associated with the type of chemical, its level in the food and how much of the food is consumed over a lifetime. Chemical residues can be found in insect-based food at low levels and could have many sources, including:
residue levels in the environment and industrial pollution (soil, water and air)
an insect's growth phase at harvest and its lifespan
the types of chemicals in insect feed
Trace amounts of pesticides are not unexpected in food; however, products obtaining elevated test results that significantly exceed maximum residue limits are sent to Health Canada to evaluate potential health risks. Metals may also come from the environment or through insect feed, like grains, grass and seeds. The CFIA has detected low levels of arsenic, cadmium, lead and mercury in edible insects, but traces of pesticides or metals do not mean they are unsafe to eat. Appropriately used and monitored pesticides do not pose health risks to humans.
2. Monitoring bacterial hazards
Bacterial hazards (for example pathogens) are microorganisms that can cause illness. The CFIA recently conducted a small targeted survey of retail edible insect samples over a 1-year period. All samples were found to be free of Salmonella and generic Escherichia coli (E. coli). As generic E. coli is an indicator of the overall sanitary conditions throughout the food production chain, the results indicate that the edible insects tested were produced under sanitary conditions.
3. Taking action when hazards are detected
When the CFIA detects a hazard in food, the product is further assessed to determine if it poses a health risk. If a food is deemed unsafe for human consumption, the CFIA and industry will take action to protect consumers. This may include notifying the manufacturer or importer, requesting a corrective action, additional inspections, further testing, product seizure or recalls.
So, are you ready to bite into some bugs? You can enjoy your new favourite edible insects safely, thanks to the CFIA's work to protect Canadians and our food.
Learn more
Get more Inspect and Protect