Bug fight: the emerald ash borer vs. parasitic wasps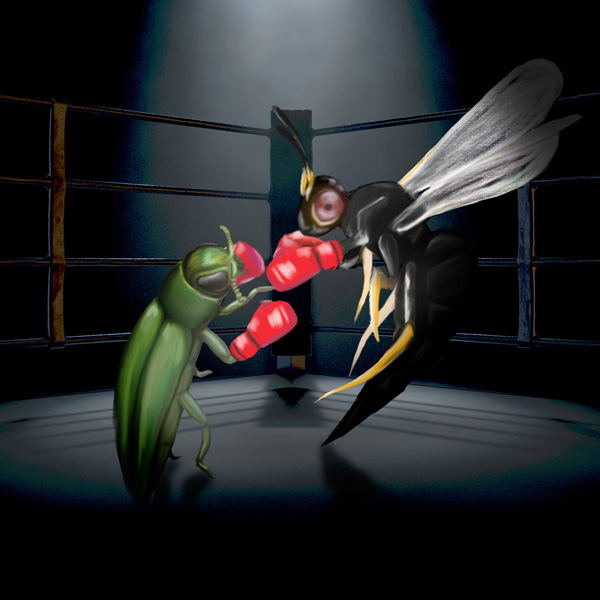 "It's a tiny wasp, you know, the tip of a pin size. And it comes along, finds an emerald ash borer egg and lays its egg inside that egg. And then it hatches and emerges as a wasp. What we say is, if you've ever seen the movie Alien, where the thing comes bursting out of the dude's chest…that's how parasitoids work."
Scientists have released 100,000 wasps into the wild. Will they be able to save our ash trees? In this podcast, an entomologist explains the fascinating science of biological control agents.
Listen to the Simply Science episode: Who can take on the spruce budworm? (Natural Resources Canada)
Learn more
Get more Inspect and Protect