Parents and caregivers: Master food labels for allergy-safe lunches and snacks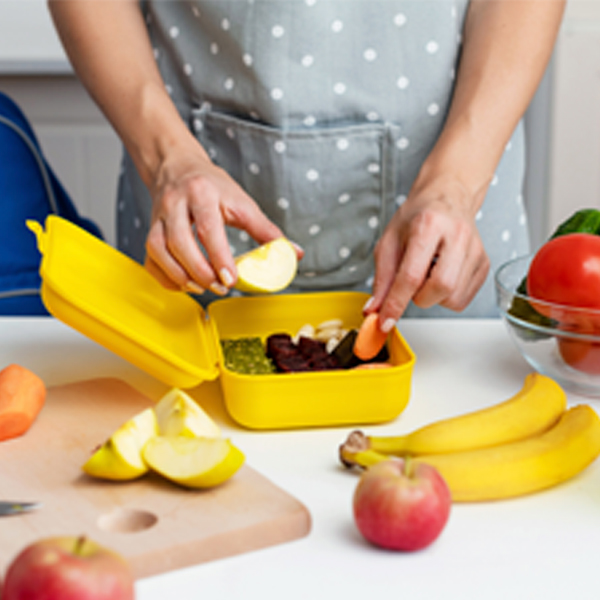 Whether you are sending your child to daycare, school or camp, reading food labels is a requirement for parents, family members and caregivers of children with food allergies.
By communicating with teachers and caregivers (including daycare providers, camp counsellors and grandparents), you can help ensure an allergy-friendly environment.
Follow these tips if you want to pack lunches and snacks with confidence.
The ABCs of food allergies and warnings
If you have a child in school, daycare or camp with a food allergy, you will need to learn what to watch for in the list of ingredients on food labels.
Caregivers of children with food allergies should pay close attention to warnings such as: "contains" or "may contain" when checking the ingredient list for allergens. If you're a parent or caregiver of a child who doesn't have an allergy but knows someone in school, camp or daycare who does, look for suitable alternatives.
Check the ingredient list – every time
Manufacturers can change ingredients without notice, so it's important to do the "Triple Check" – where you read the ingredient label three times: at the store (or online) before buying, at home when putting it away, and again when packing the food to be eaten.
When in doubt, don't pack it! If you find missing information, mistakes or unclear guidance on the label, report it to the CFIA.
Communication is key
Here are steps you can take to help teachers and caregivers keep your child safe.
Provide detailed written instructions about your child's food allergies, outlining what they should avoid. For example, consider completing an Anaphylaxis Emergency Plan for your child.
Request that you be informed of any food brands or products being offered, including any changes to existing brands/products.
Discuss the significance of reading food labels and allergen warnings with teachers and other caregivers.
Help grandparents and alternate caregivers create safe snack and meal options or provide them with pre-packaged allergy-friendly foods that they can keep on hand.
Be aware of non-food items that can contain food allergens, such as modelling clay which may contain wheat, and finger paint which may contain egg.
By working together, you can help create a safe environment that allows kids to enjoy their snacks and meals without worry.
Sharing is caring
Let's spread the word, not the allergen.
Stay informed on new recalls announced for undeclared allergens by signing up for our food recall notifications.
Learn more about how you can help protect your child with food allergies by visiting our website or visiting our partners at Food Allergy Canada.
Learn more
Get more Inspect and Protect
Interested in reporting on a story? Contact CFIA Media Relations to arrange an interview with one of our experts.
Have an idea or feedback to share? Get in touch!