Safe Food for Canadians Regulations (SFCR): myth versus fact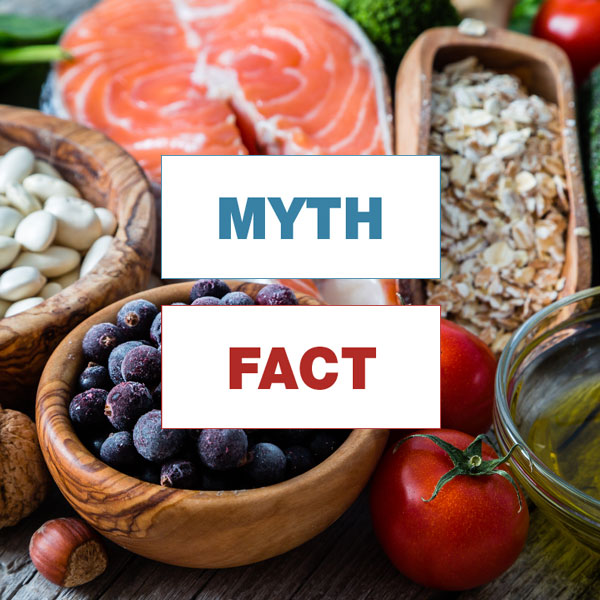 Myth
The Safe Food for Canadians Regulations (SFCR) impose an additional burden, particularly on small businesses.
Fact
The SFCR reduce unnecessary administrative burden by replacing 14 sets of regulations with one and helping to create a level playing field across all food industry sectors. They also align Canada's regulations with those of our trading partners, and help maintain and grow market access for Canada's important agri-food and agriculture sector.
Many food businesses already have some preventive controls and simple traceability records in place. However, small businesses may need more time and support to implement these requirements.
Some requirements for sectors are required in 2020 and 2021, based on the type of food and the activity being undertaken, as well as the business size.
The Canadian Food Inspection Agency (CFIA) also has information, tools and resources available to help small businesses understand and prepare to meet the new requirements.
Information on government funding and programs for small businesses is available through the Canada Business Network.
Myth
By shifting to responsive or outcome-based regulations, CFIA is allowing industry to regulate itself.
Fact
Food businesses, government regulators and consumers all play a role in food safety. With the SFCR, CFIA is not only modernizing how it oversees food safety in Canada, but it is also improving its own efficiency as a regulator.
Some elements of the SFCR specify the outcome that industry must meet, rather than describing the way it must be achieved. Businesses now have more opportunities to introduce new technologies, processes and procedures, while still meeting food safety requirements. Industry need to provide evidence that their chosen methods are effective, for example, an in-house experiment or peer-reviewed scientific studies. The level of evidence needed varies based on the level of risk.
Regardless of which method is applied, CFIA inspectors are trained and have the information and tools needed to verify compliance in a consistent way.
Myth
The introduction of new regulations for thousands of food businesses that have never been registered or licensed by CFIA will overwhelm inspectors.
Fact
The CFIA has over 6,800 employees, with approximately 60% of its workforce delivering and supporting compliance verifications, enforcement, risk controls and regulatory permissions for food, plant and animal.
While some requirements are to be met immediately upon coming into force by some businesses, others will have till 2020 or 2021 based on food commodity, type of activity and business size – to give businesses time to adjust. This approach also benefits CFIA inspectors.
The CFIA has implemented an inspection approach focused on regulatory outcomes and areas of highest risk, which brings strengthened consistency and efficiency to inspections. This means the Agency can move away from prescriptive tasks and frequencies, toward a flexible, system-based approach that reflects inspector knowledge, experience and judgement.
Myth
The SFCR make it difficult for Canadian food businesses to compete globally.
Fact
The SFCR are based on international food safety standards. The new regulations align with modernized food safety regulations that have been, or are being, adopted by Canada's key trading partners, including the United States, the European Union, Australia and New Zealand.
This contributes to further enhancing Canada's international reputation as a global leader and potentially opens up new markets abroad for Canadian food businesses.
Now that the SFCR are fully in force, Canadian food businesses exporting foods that are regulated by the U.S. Food and Drug Administration can leverage their SFCR licence to demonstrate that their food safety controls meet their U.S. importers requirements under the U.S. Foreign Supplier Verification Program (FSVP), which will help maintain existing movement of food across the boundary.
Canadian food businesses can qualify for an eligibility list if they are licensed under the SFCR and have preventive control plans in place. U.S. importers can use this list to verify the food imported from Canada meets the FSVP rules.
To learn more about the SFCR, visit our tools, information and resources.
Get more Inspect and Protect