Importers: understanding feed controls to prevent African swine fever
African swine fever (ASF) can spread through contaminated feed or feed ingredients. Producers should only buy swine feed from trusted sources that have proper biosecurity controls.
Producers and feed manufacturers who purchase ingredients to produce pig feed should know the origin of the ingredients. Producers and feed importers should verify that feed ingredients were produced and handled using proper biosecurity measures. Feed importers should be able to provide feed purchasers with information on how the ingredients were produced and handled before to entry into Canada.
ASF can be transmitted via contaminated feed or feed ingredients imported from countries where these diseases are present.
Refer to our frequently asked questions about ASF to inform yourself about this animal disease.
Note: the importation of livestock feeds may be subject to further import conditions administered and enforced by the Canadian Food Inspection Agency (CFIA). Depending on the origin and type of product being imported, an additional CFIA plant health import permit may be required, or there may be restrictions in place that would prohibit the importation of the plant or plant product entirely, regardless of end use.
It is the responsibility of all importers to be aware of the applicable import requirements for any products they wish to bring into Canada and to ensure that each shipment meets those requirements when it arrives at the Canadian border. The Automated Import Reference System (AIRS) shows the import requirements for the CFIA regulated commodities.
Changes to feed import requirements
Declaration and orders
Awareness toolkit
Everyone has a role to play in reducing the risk of animal diseases. Do your part by sharing this toolkit with your network. You'll find helpful videos, fact sheets, posters and images to help spread the word, not the animal disease.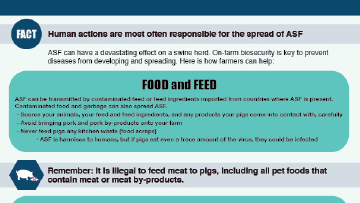 Infographic: On-farm biosecurity
ASF can have a devastating effect on a swine herd. On-farm biosecurity is key to prevent diseases from developing and spreading.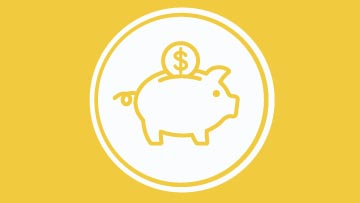 African swine fever poses a significant risk to the Canadian pork industry and the Canadian economy.
Awareness tools from third parties