National Farm-Level Biosecurity Planning Guide Proactive Management of Animal Resources
D) Conceptual Farm Layout Incorporating Biosecurity Zones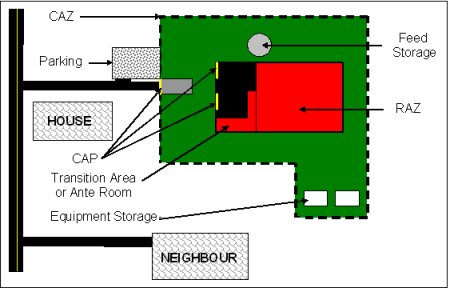 Figure 1:
Houses (residence) and parking areas are located outside the first biosecurity zone called the controlled access zone (CAZ). The CAZ contains operational facilities indirectly involved in animal production (e.g. feed storage) and the restricted access zone (RAZ). The RAZ houses, contains, or confines production animals. Both the CAZ and the RAZ are accessed through a controlled access point (CAP).