Bumblebee Sector Guide To The National Bee Farm-level Biosecurity Standard
Appendix A: Grower Operating Steps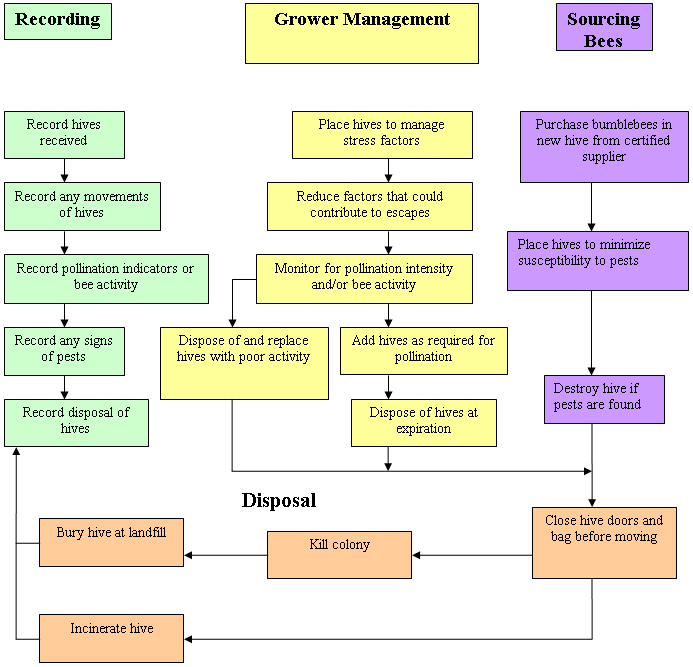 Appendix A follows the processes of recording, grower management, sourcing of bees and disposal. Records should be kept detailing the specifics of received hives, hive movements, pollination indicators or bee activity, signs of any pests and hive disposal. Growers' place hives to manage stress factors reduce factors that could contribute to escapes and monitor for pollination intensity and/or bee activity. Hives with poor activity are disposed of or replaced. Hives may be added as required for pollination. Dispose of hives at expiration. Bumblebees are purchased in new hives from a certified supplier. Hives are placed to minimize susceptibility to pests. Hives are destroyed if pests are found. Hive designated for disposal should have the hive door closed and the hive bagged before moving. The colony is killed and the hive either incinerated or buried at a landfill.