How to withdraw a service request
After you have submitted a service request in My CFIA, you may choose to withdraw your application before the permission is issued.
The first step is to sign in to your My CFIA account.
Once signed in, make sure your validated party profile associated with the service request is selected by clicking the white drop down box under Party Administration, clicking on the proper validated party and clicking Select: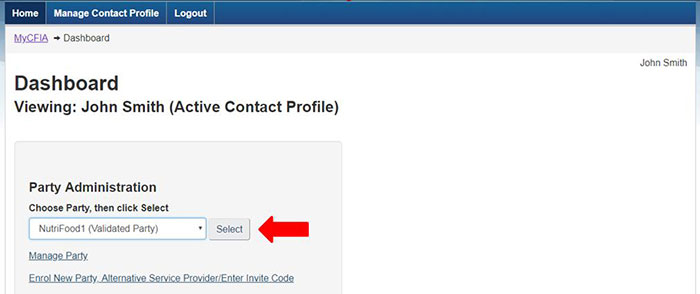 Next, scroll down to the Service Request section of your party profile dashboard, where you will be presented with all previously submitted service requests. This section should look similar to: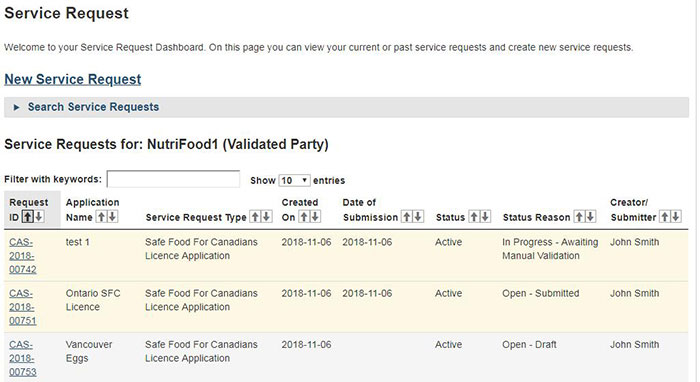 Scroll through your previous service requests or use the filter to find the request you wish to withdraw. Click on the Request ID link: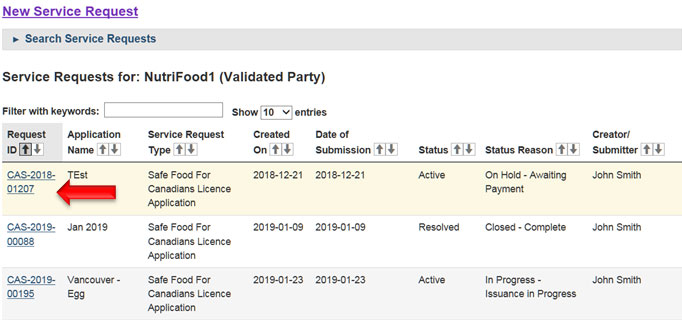 Clicking on the Request ID link, scroll down to the Application Summary for details related to your service request, including information about the status of you application.

If your application shows an open or on hold status, you may click on the Withdraw application button.
A new screen will appear to ask you for confirmation that you wish to proceed with the withdrawal.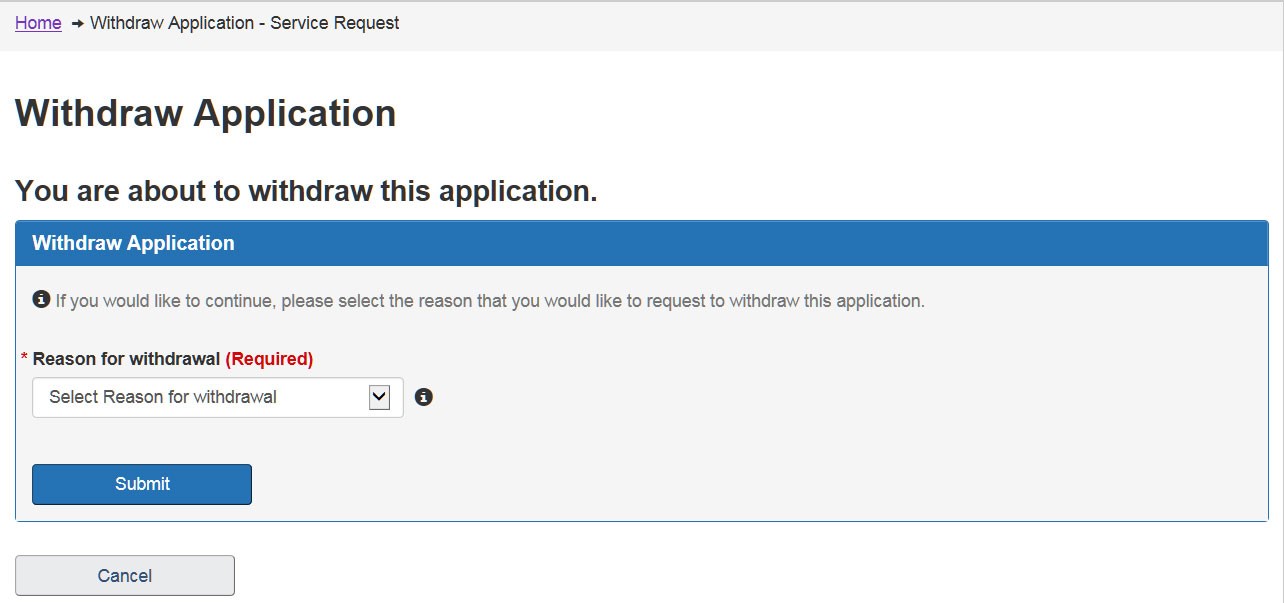 Select the appropriate option as to why you are choosing to withdraw your application and click on Submit.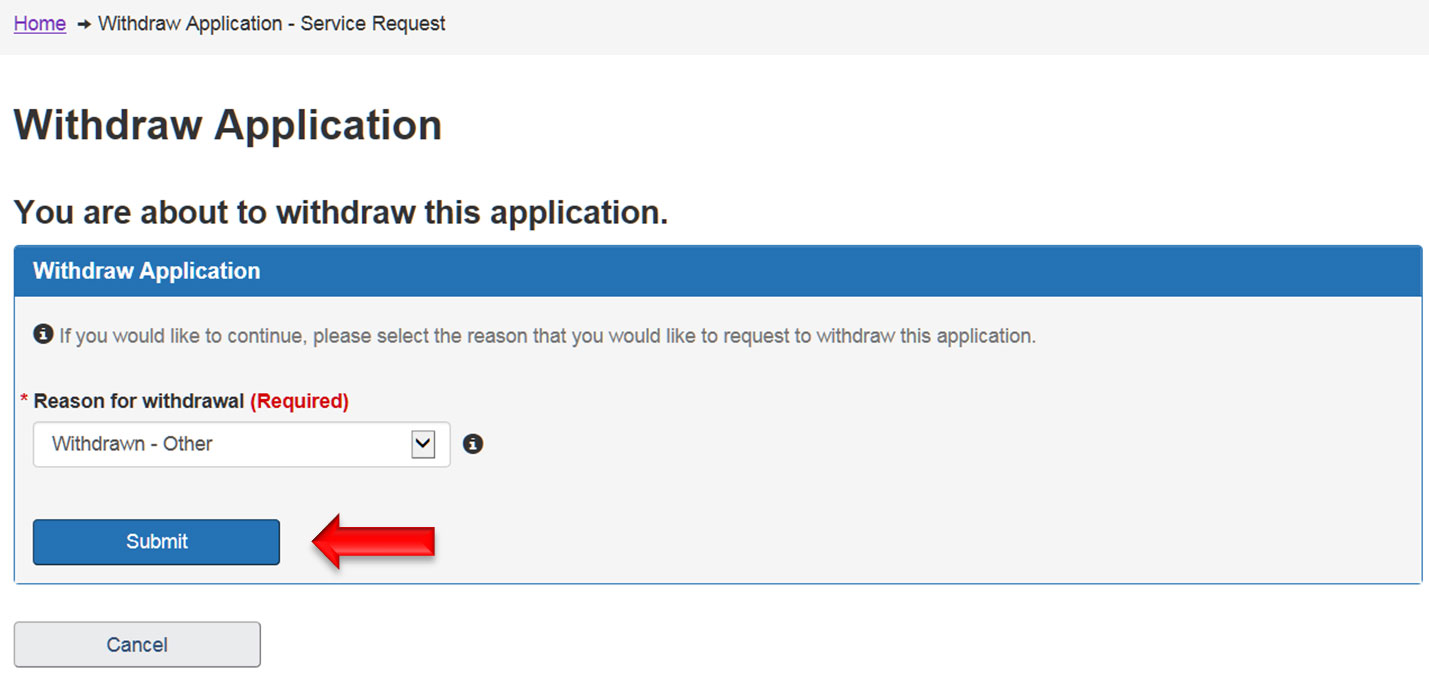 Once you return to your dashboard, you can verify that your request was withdrawn by referring to the Service Requests section and checking that the status associated with your application shows Cancelled and the status reason displays Withdrawn.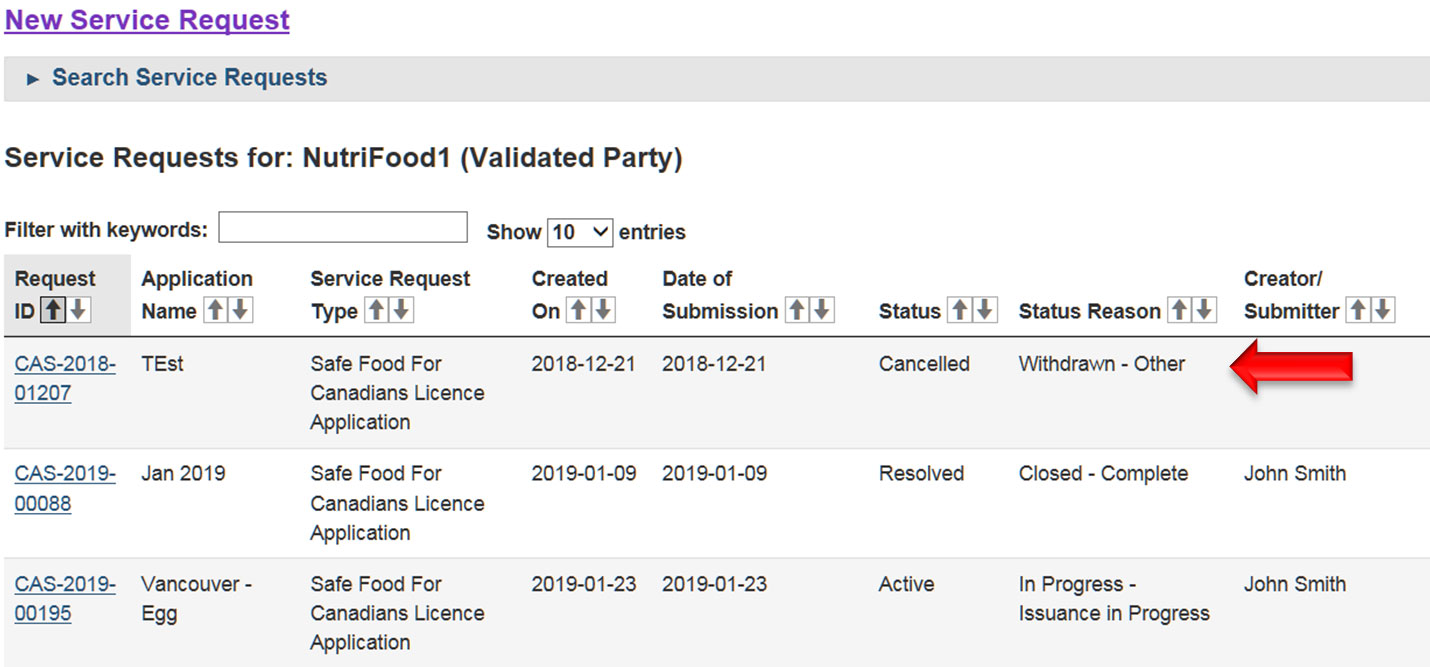 If you have any additional questions regarding the withdrawal of your application, please call 1-800-442-2342.